NMMA Exploring Association Health Plan as Potential New Member Benefit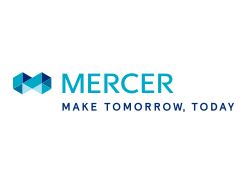 NMMA is assessing if sponsoring an Association Health Plan for the benefit of NMMA members is viable. This is mostly dependent on whether there is sufficient interest from member companies to enable NMMA to secure attractive plan and pricing options from health insurance carriers.

NMMA has engaged Mercer, a national firm that focuses on offering Association benefit programs. If you have an interest in exploring this opportunity, NMMA is asking all interested members to provide basic information about their company through Mercer's secure online portal. This information will be used exclusively for obtaining a competitive health care program from select insurance carriers and evaluating the feasibility of an association health plan offering for NMMA members.

Providing this information does NOT obligate you or your organization to participate. A comprehensive response from you will help NMMA obtain the most competitive offering possible and gauge the possibility of offering an Association Health Plan to our member companies.

NMMA Members:
Please

click here to complete a brief survey by MARCH 11.

To start the survey, you will be required to enter NMMA123.

The form MUST be completed by this date in order for NMMA to move forward.


If you have questions, please reference this Q&A or contact NMMA's Bryan Welsh.