NMMA Provides Trade State of Play Update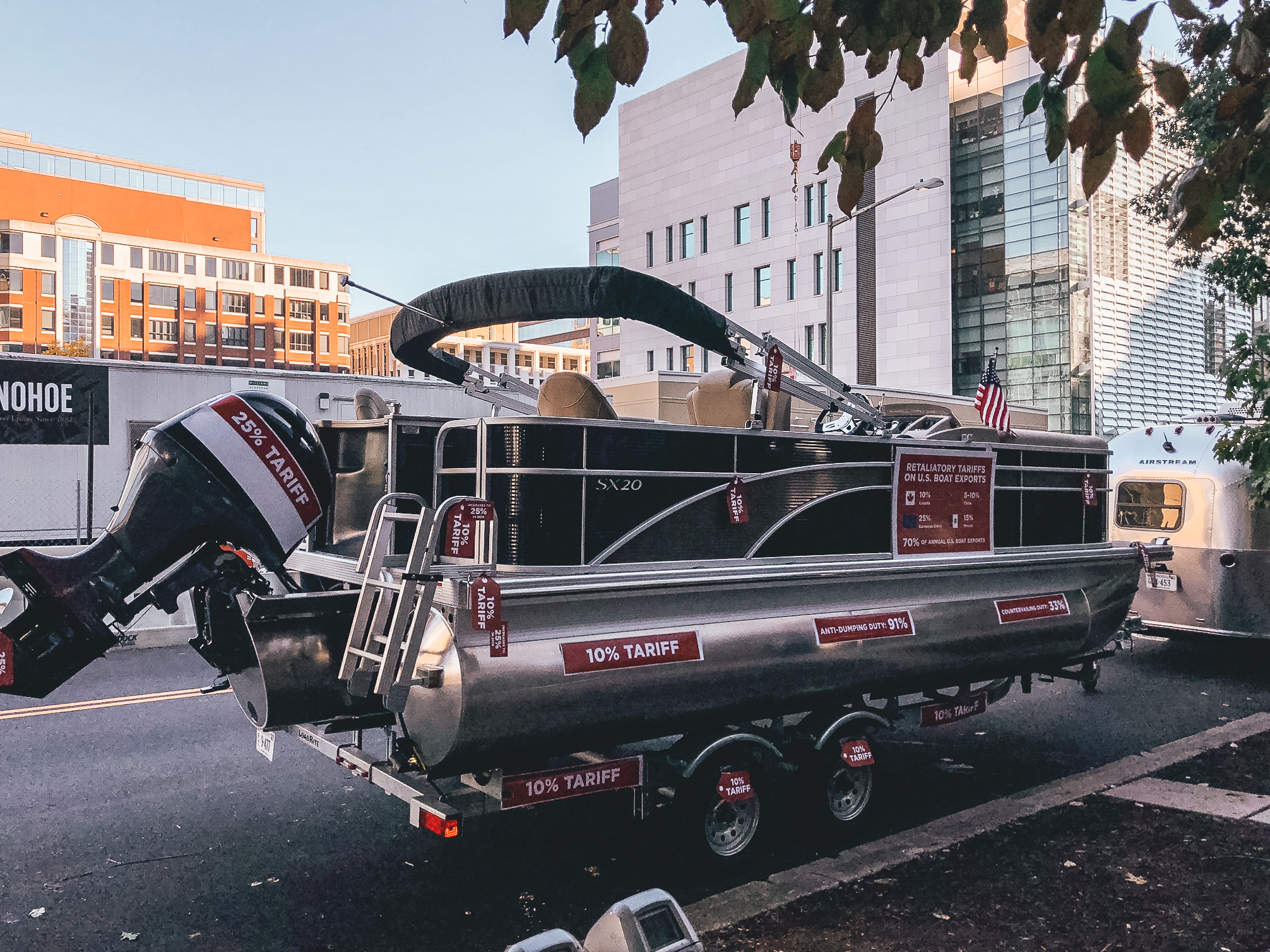 For more than a year now, the recreational boating industry has been facing a range of compounding tariffs: antidumping and countervailing duties on aluminum sheet; Section 301 tariffs on hundreds of commonly used marine products and materials; and Section 232 tariffs on aluminum and steel, resulting in retaliatory tariffs on U.S. boats from our top export markets. While recent developments on key trade negotiations are encouraging – including the U.S.-Mexico-Canada Agreement (USMCA or New NAFTA) and negotiations with Japan, the European Union, and the United Kingdom – more work is needed to ensure the industry can continue to grow.
Even though marine manufacturers are bearing the brunt of the trade war, the ramifications have reverberated throughout the U.S. economy. According to a recent report from the Congressional Budget Office, the Trump administration's tariffs will restrict U.S. GDP growth by an average of 0.1 percent each year for the next decade if they remain in place.
With the federal government back open, NMMA is encouraging the administration and Congress to swiftly resolve the trade conflict and forge and ratify long-term, fair and free trade agreements – chief among them is USMCA. Simultaneously, NMMA is urging the administration to address Section 232 tariffs on Canada and Mexico and subsequent retaliation. Moving forward with retaliation intact would be a more bitter than sweet outcome for the industry.
The marine industry is not alone in this effort. On Tuesday, House Ways and Means ranking member Kevin Brady (R-TX-08) said USMCA will have a difficult time receiving Congressional approval unless steel and aluminum tariffs on Mexico and Canada are removed.
Regarding Section 301 tit for tat tariffs, U.S. Secretary of Commerce Wilbur Ross recently stated that a comprehensive deal with China was a long way off. The U.S. and China are roughly 30 days away from their self-imposed deadline to reach an agreement addressing both countries' grievances. While NMMA remains hopeful that an interim deal will be reached in time, there's uncertainty whether existing tariffs will remain, increase, or if an exclusion process will be provided.
Fortunately, some members of Congress are weighing legislative action to assert additional congressional review over unilateral tariff capabilities. Senators Pat Toomey (R-PA) and Mark Warner (D-VA) and Representatives Mike Gallagher (R-WI-08) and Ron Kind (D-WI-03) are preparing legislation to provide a check on the administration's ability to impose Section 232 tariffs for national security reasons.
Concurrently, a small faction of House Republicans – led by Representative Sean Duffy (R-WI-07) – recently introduced legislation to grant the president additional tariff powers. While NMMA agrees that the government should fix outdated trade deals and hold bad actors accountable, the current approach of blanket tariffs misses the mark – a strategy the administration seems reluctant to reconsider.
After more than a year of the trade war, the challenges the industry is experiencing are well documented and the need for comprehensive solutions is clear. To receive additional insights into trade policy and how it may impact your business, NMMA invites industry stakeholders to attend the 2nd annual 'Trade Talks' seminar, which is held ahead of the Progressive® Insurance Miami International Boat Show on Wednesday, February 13 from 3:30-6:30pm ET at the Four Seasons Hotel in Miami. Click here to register today.
For more information, please contact NMMA senior vice president of government relations and legal affairs, Nicole Vasilaros at nvasilaros@nmma.org.