NMMA Celebrates U.S. Senate Approval of the Modern Fish Act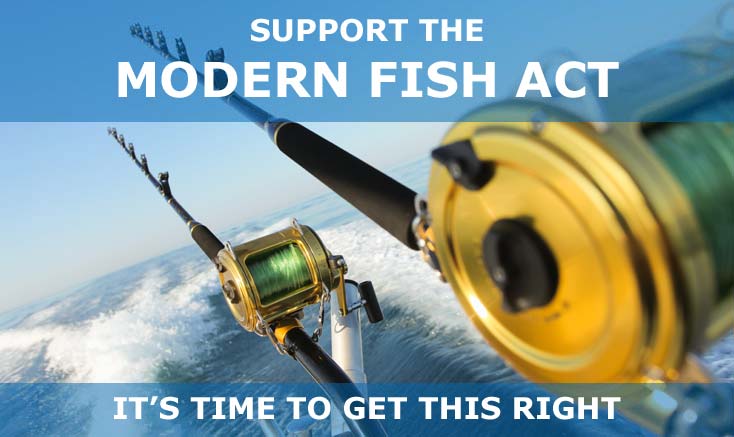 Yesterday, the U.S. Senate unanimously passed the Modernizing Recreational Fisheries Management Act of 2017 (S. 1520) – commonly referred to as the Modern Fish Act – which responsibly expands recreational fishing opportunities through enhanced marine fishery conservation and management. The Modern Fish Act's approval is a major victory for NMMA and their coalition partners, who worked closely with lawmakers to get the bill across the finish line. The legislation will now be considered by the U.S. House of Representatives.
In response, NMMA president, Thom Dammrich, stated, "We applaud the U.S. Senate for approving this commonsense legislation, which will modernize our federal fisheries management system and protect recreational angling for generations to come. The recreational boating industry – a uniquely American-made industry that contributes $39 billion in annual sales and supports 35,000 businesses – now calls on the U.S. House of Representatives to immediately take up, pass, and send the Modern Fish Act to President Trump's desk."
NMMA senior vice president of government relations and legal affairs, Nicole Vasilaros, added, "The Senate's historic, bipartisan passage of the Modern Fish Act is a big step toward implementing science-based methods and improved data collection techniques for saltwater fishing decision making and marks the first substantial update to the federal fisheries management system in more than a decade."
Vasilaros continued, "Thanks to the tireless work of the bill's lead sponsors – Senator Roger Wicker (R-MS) and Senator Bill Nelson (D-FL) – the Modern Fish Act is on the precipice of becoming law. We would also be remiss not to mention Senator Doug Jones (D-AL), Senator Brian Schatz (D-HI), Senator Corey Booker (D-NJ), and Senator Gary Peters (D-MI); cosponsors who played a pivotal role in achieving Senate approval of the legislation. And we are hopeful the House will quickly approve this bill, so it can be signed by the president before the end of the year."
"This is an important day for America's 11 million saltwater anglers thanks to the leadership of Senator Roger Wicker and a broad, bipartisan coalition of senators," said Jeff Angers, president of the Center for Sportfishing Policy. "Senate passage of the Modern Fish Act proved that marine recreational fishing is a nonpartisan issue, and anglers are closer than ever to being properly recognized in federal law."
For more information, please contact Vasilaros at nvasilaros@nmma.org.