NMMA's Vasilaros Elected Vice Chair of International Trade Advisory Committee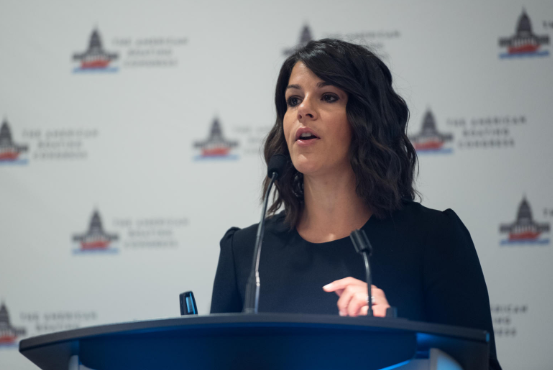 Earlier this month, Nicole Vasilaros, NMMA Senior Vice President of Government Relations and Legal Affairs, was elected Vice-Chairman of the International Trade Advisory Committee (ITAC) on Consumer Goods. The committee provides policy and technical advice and recommendations to the Secretary of Commerce and The United States Trade Representative (USTR) regarding trade barriers, negotiations of trade agreements, and implementation of existing trade agreements affecting industry sectors.
The ITAC on Consumer Goods is one of fourteen trade advisory committees jointly managed by the U.S. Department of Commerce and the USTR designed to engage business leaders in formulating U.S. trade policy. Prior to being elected Vice-Chairman, Vasilaros served as a general member on the committee.
For more information, please contact Nicole Vasilaros at nvasilaros@nmma.org.