ICOMIA World Marinas Conference Takes Place Next Month in Greece, Seminars Announced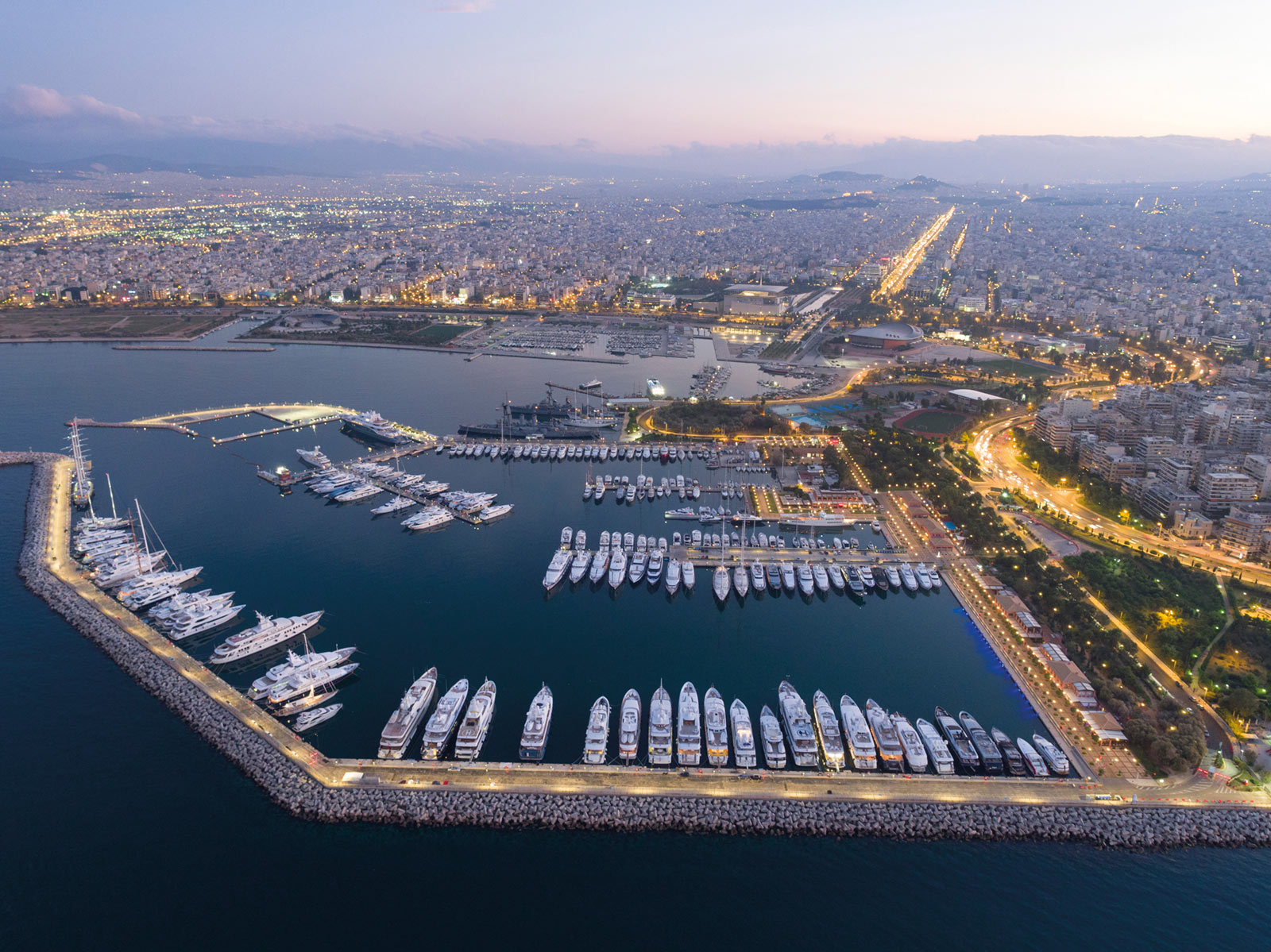 The ICOMIA World Marinas Conference will be held this year in Athens, Greece at the Stavros Niarchos Cultural Center, October 25-27, showcasing the international potential that exists for business partnerships and investment in the marinas sector. Industry experts will discuss the latest developments that will define the future of tourist ports, focusing on Greece and the general South East Mediterranean, and detailing best practices for the development of marinas. Attendees will also have the opportunity to meet with Greek entrepreneurs to consider the prospects for partnerships in Greece.
More than 400 guests are expected to attend three-day conference, which has a theme this year of "Cross Sea Challenges for Marinas – Setting the Scene for Collective Development and Growth". Thirty-five speakers from Greece and abroad – representing the American, Asian, Australian, Mediterranean, Cypriot, Middle East, Balkan and Russian markets – have confirmed their participation in the Conference.
ICOMIA Marina's Group Chair, Martinho Fortunato, CMM, noted, "The ICOMIA World Marinas Conference is a great chance for experts and businesses to meet and discuss market insights – including boat ownership patterns; international regulations; product development and the newest technologies. This unique opportunity to obtain information on the latest trends in the marina industry provides valuable insights and is essential for the success of your business. Get on board and be part of the marina industry of the future!"
Andrea Razeto, ICOMIA President underlined that "The World Marinas Conference is a great opportunity to visit some of the best marinas and it offers excellent opportunities for networking, creating international partnerships and finding business opportunities with marina professionals from all over the world."
Topics covered at the conference will include:
The future of electric boat propulsion, new floating structures, electricity storage and the possible impact in marinas operations – Dr. Donald Sadoway (academic, USA), Christian Pho Duc (Torqeedo, Germany), Anthony Baro (Power Docks, USA).
Changes in boat ownership pattern and the effect on marina design and operations – Nanke den Daas (Den Daas Group, Netherlands), Jason Ludlow (Beds on Board, UK), Mats Eriksson (Swedish Marine Industries Federation).
The latest developments in the superyacht industry – Rosemary Pavlatou (BWA, A1 Yachting, Greece).
Key considerations for successful marinas development – John Hogan (GMI, Australia), Baxter Underwood (Safe Harbor Marinas, USA).
New international standards, ICOMIA policy papers and amendments in best practice code- Udo Kleinitz (ICOMIA), Esteban Blondi (PIANC), Ulrich Heinemann (IMCI), Jon White (TYHA).
People and training in marinas, Crisis management, Corporate Social Responsibility – John Kalogerakis (JMK, Greece), Dr. Vassilios Mamaloukas (EPE, Greece), Thanos Belalidis (Sympraxis Team, Greece).
Innovative marketing for the marina business – Gulu Lalvani (Royal Phuket marina, Thailand), Willi Fux (LHM conceil, France)
Drystack technology to improve operations – Robert Brown (GCM, USA).
It's not too late to register! For more information, visit www.worldmarinasconference.com.