RCD 2013/53/EU Guidelines for Recreational Boats and PWCs Now Available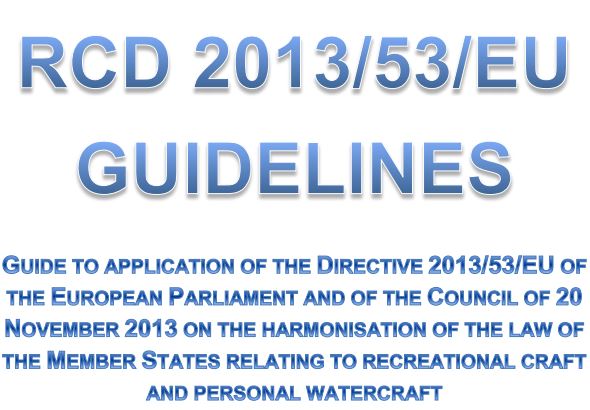 After a number of revisions, the RCD Application Guide to the 2013/53/EU Directive for recreational boats and personal watercraft has been published (click to view and download). Traditionally known as the 'CC Guide' this document provides guidance on how to fully comply with the essential requirements listed in the RCD. For help understanding and complying with the RCD, contact Robert Newsome with questions, rnewsome@nmma.org.
Another important document is the Recreational Craft Sectoral Group (RSG) Guidelines, which have just been published for 2018. These guidelines have traditionally been prepared to enable the European Notified Bodies to perform the correct conformity assessment procedures for recreational craft and their components but remain an invaluable resource for the entire marine industry (click to download).