NMMA and Smoker Craft Discuss Trade with U.S. Secretary of Commerce Ross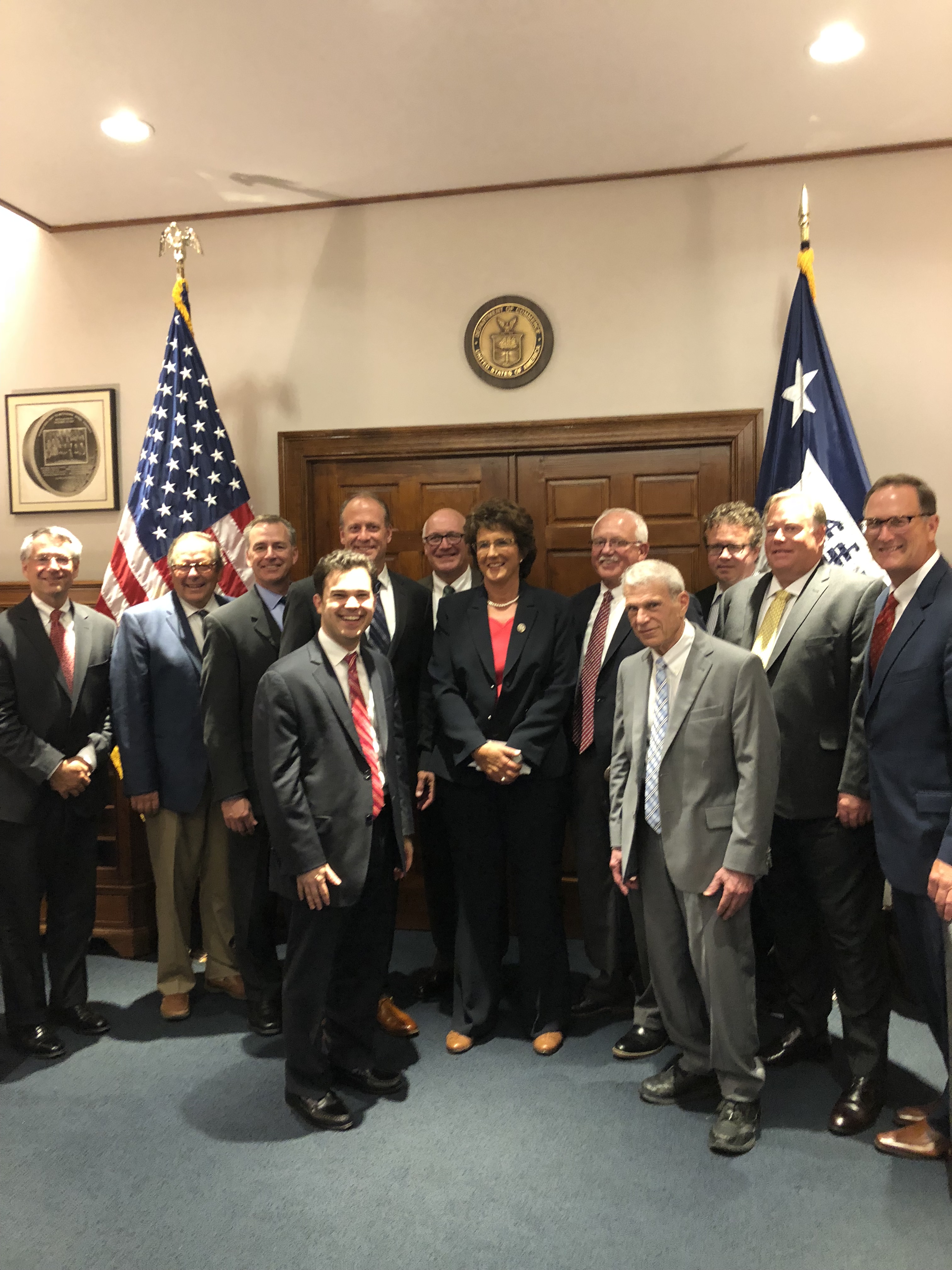 Yesterday, Doug Smoker, President of Smoker Craft, and Nicole Vasilaros, NMMA's Senior Vice President of Government Relations and Legal Affairs, met with U.S. Secretary of Commerce Wilbur Ross to discuss the Administration's trade policies and their effect on the recreational boating industry. NMMA and their members have been at the forefront of advocating for a resolution in the escalating trade conflict.
During the meeting, Mr. Smoker conveyed to the Secretary that the boating industry is being hit on three fronts — increased costs of raw materials, component parts, and retaliation. Compounding tariffs have increased the price of domestically sourced aluminum by 27 percent. Retaliation by key trading partners like Canada have also sparked business woes with 30 percent of their business headed north. According to Mr. Smoker, the benefits from last year's tax reform will be erased if the tariff situation isn't resolved.
Ms. Vasilaros noted that the recreational boating industry is facing tariffs from multiple directions – Section 232 on aluminum and steel, Section 301 on nearly 300 marine products, and countervailing and anti-dumping duties on aluminum sheet – which is also trigger retaliatory tariffs from key trading partners. Last Friday, the European Union levied a 25 percent tariff on U.S. boats, following Mexico's implementation of a 15 percent tariff earlier this month. And on July 1, Canada is expected to apply a 10 percent tariffs on U.S. boats.
Boats are the only recreational product targeted by all three jurisdictions – which collectively account for 69% percent of annual U.S. boat exports. As a result, manufacturers across the country are experiencing order cancelations totaling tens of millions of dollars, said Vasilaros.
NMMA and Smoker Craft were joined in the meeting by Congresswoman Jackie Walorski (R-IN-02) – a champion of the industry – and representatives from LOOK Trailers, Polaris, and the Recreational Vehicle Industry Association.
NMMA continues to be loud on this issue and needs the industry's help to ensure the Trump Administration is aware of the impact to the recreational boating industry. Please CLICK HERE to tell the administration why these tariffs are bad for recreational boating.
For more information, please contact NMMA Senior Vice President of Government and Legal Affairs, Nicole Vasilaros at nvasilaros@nmma.org or NMMA Director of Federal Affairs, Lance West at lwest@nmma.org.