Head of EPA, Interior Secretary Make Special Appearance during Final Day of ABC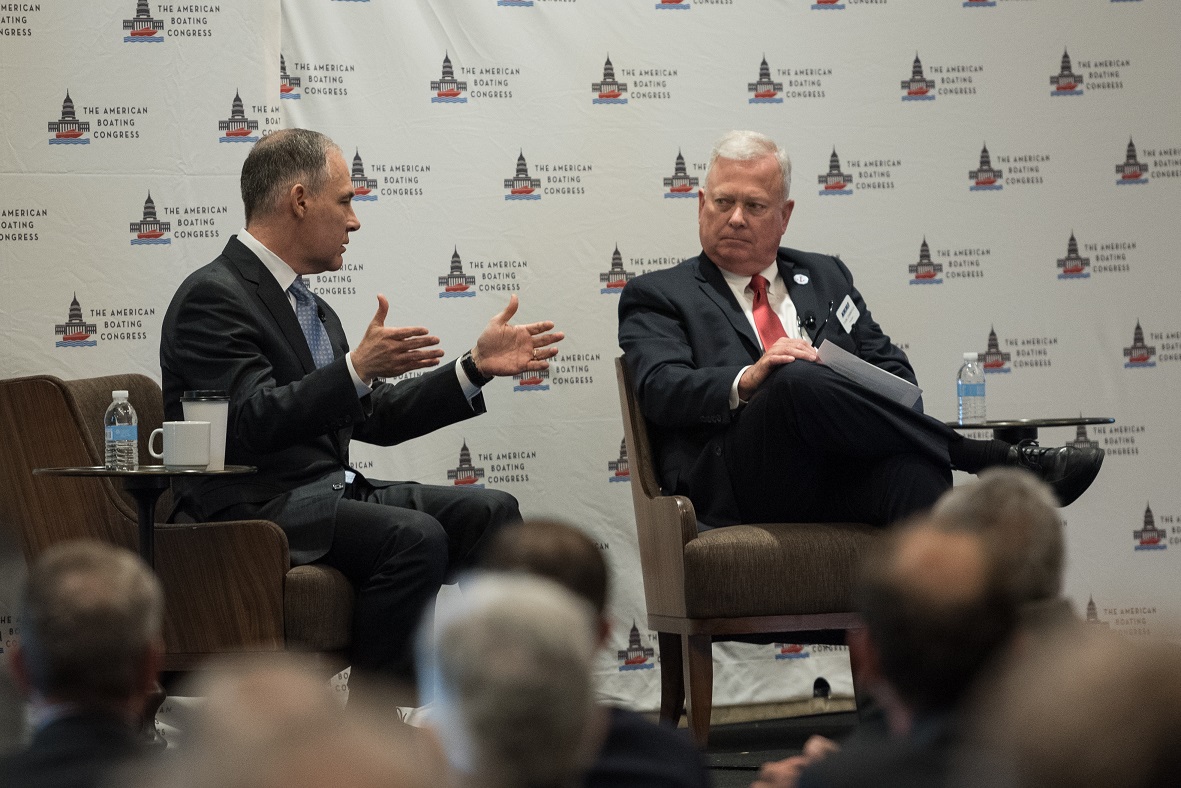 Fuel policy, fisheries and infrastructure were among top policies discussed during the 2018 American Boating Congress (ABC), which set the tone for the conference's final day. Among the high profile speakers from Washington were special appearances by the Administrator of the U.S. Environmental Protection Agency (EPA) Scott Pruitt, and U.S. Secretary of the Interior Ryan Zinke.
Administrator Pruitt addressed crowds at the opening of ABC's final session. Pruitt recognized the need for greater consumer outreach, education and labeling of E15. The NMMA looks forward to working with Pruitt to ensure more attention is taken on E15 and Renewal Fuel Standard (RFS) reform.
Secretary Zinke, who has been working closely with the Outdoor Recreation Roundtable (of which NMMA is a founding member), recognized the significant importance outdoor recreation has on the economy, citing recent data from the Bureau of Economic Analysis (BEA) – that outdoor recreation contributes $374 billion each year – two percent of U.S. GDP. Zinke acknowledged reorganization of the Department of the Interior and how he is looking for ways to tackle the maintenance backlog and improve access for recreational boaters. He also he discussed public-private partnerships and ways they can play a role in improving access. In closing, Zinke appointed Correct Craft President and CEO Bill Yeargin to the 'Made in America' advisory council for the Department of Interior.
Keynoting ABC's General Session on Friday was Chris Wallace, award-winning journalist and host of FOX News Sunday. Other prominent speakers included heads of the U.S. Bureau of Economic Analysis (Communications Chief Lucas Hitt), NOAA (Assistant Secretary of Commerce for Oceans and Atmosphere, Rear Admiral Tim Gallaudet), National Association of Manufacturers (Chief Economist Chad Moutray), and United States Coast Guard (Captain Jennifer Williams).
A complete recap of ABC will be featured in tomorrow's Currents.