BRP Evinrude's Jeff Wasil: Wisconsin Needs Renewable Fuel Standard Reform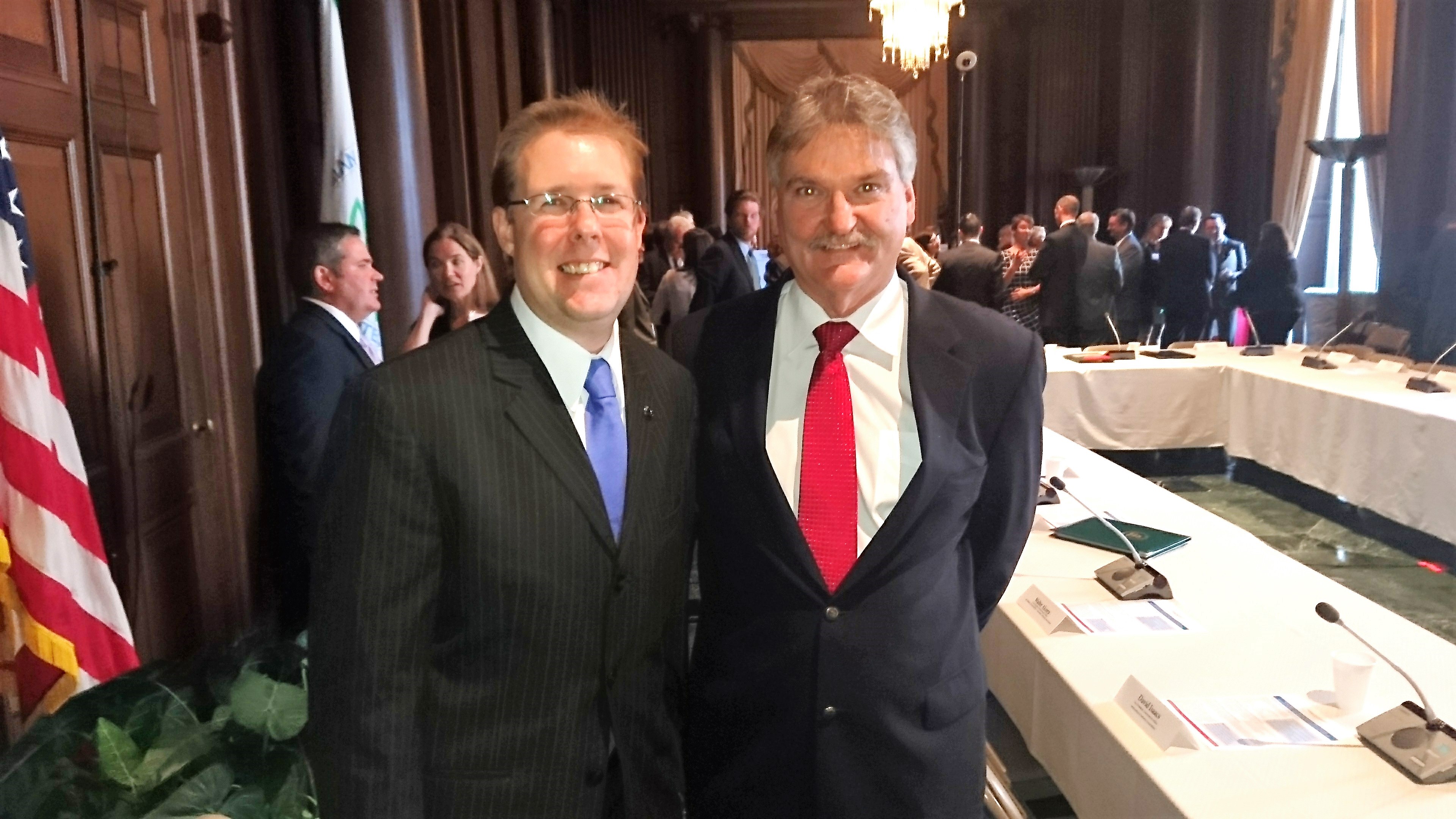 In an opinion piece targeting Wisconsin decision makers and shared across social media, BRP Evinrude's Jeff Wasil, shared thoughts on why the Renewable Fuel Standard is critical for the industry. NMMA encourages its members to get active in our government relations communications efforts.
"To be effective in our media relations efforts, we need our members to lend their voice. While NMMA, can play a key role in getting the industry's voice heard, reporters ultimately want to hear directly from member companies on why and how an issue is impacting their business and their workers. If we're not getting our voice out there, we're letting our opposition do our talking. The more members who lend their voice, the more successful we'll be in our advocacy efforts."
While Wisconsin may be America's Dairyland, the Badger State is also home to a booming recreational boating industry. It's easy to forget that our state borders the world's largest body of fresh water. Wisconsin has unique access to the beautiful coastlines of Lake Michigan and Lake Superior, and as a result, has cultivated thriving recreational boating and fishing industries over the years.
Annually, Wisconsin's recreational boating industry supports 25,155 American jobs and nearly 800 state businesses1 . Wisconsin-based recreational boating businesses sold $4.8 billion in boats, engines, and marine accessories and services in 20162. In keeping with our Midwestern traditions, agriculture is also a significant economic driver in the state. In 2016 alone, corn and corn product exports added $301.9 million to the state's economy. While most of this economic production comes from livestock feed, 37 percent is from ethanol production and exportation.
Ethanol's expansion in Wisconsin and across the Midwest is largely due to the Renewable Fuel Standard (RFS), which was first introduced through the Energy Policy Act of 2005. Two years later, the RFS was expanded with the goal of reducing greenhouse gas emissions by moving away from fossil fuels.
In pursuit of this goal, the RFS created the requirement that fuel must be mixed with renewable resources, such as ethanol. While ethanol's abundance in Wisconsin has had undeniably positive impacts on the economy, certain types of ethanol fuel blends – namely fuel with 15 percent ethanol, known as E15 – are putting the recreational boating industry at risk.
E15 fuel is actually prohibited in boats because of how it negatively impacts marine engines and fuel systems. Unfortunately, E15 is beginning to enter the market at gas stations around the country. With 95 percent of boaters filling up at these gas stations, there is a serious need for better fuel choices at the pump.
Whether you're on the lake fishing, swimming, or entertaining, your boat needs the proper fuel to ensure the safety of everyone on board. When damage occurs because of E15 use, boat engine warranties become void, causing expensive repair and replacement – all at the cost of the owner.
Even the Department of Energy has acknowledged that E15 causes "severe damage" to marine engines, and yet little has been done to provide alternatives or inform boaters of the dangers of E15. Consumers put their trust in the government to provide safe, reliable fuel. In fact, only 5 percent of consumers know E15 is prohibited in most marine engines, but 60 percent of consumers assume any gas sold at standard stations is acceptable for their vehicles3.
It's no surprise then how critical it is that the RFS be modernized to protect our country's 142 million boaters. A key element of modernization must include ensuring E10 – which is safer for marine engines – remains widely available at gas stations across the country and that safe, second-generation renewable fuels are made available to boating consumers. What's more, an adequate education campaign is needed to protect the American public from the harm E15 does to all small engine equipment – from boats to lawnmowers to generators. As E15 enters the market, consumers need to be warned and informed about its dangers.
There's no debating that renewable fuels are fundamental to our country's future, but E15 is clearly not the answer. That's why modernizing the RFS must also include the availability of safer renewable fuels, such as biobutanol, which has proven to be an ideal alternative to fuel with higher blends of ethanol. Biobutanol is more similar to gasoline and has been tested extensively in marine engines and approved by the National Marine Manufacturers Association (NMMA).
Thankfully, the Environmental Protection Agency (EPA) has acknowledged the need for more diverse, innovative renewable fuels in the marketplace. As a result, the EPA is now considering registering isobutanol, also known as biobutanol, as a gasoline additive approved for on-highway use. This approval would allow for this boat-friendly alternative to become widely available at retail gas stations across the country.
All recreational boaters from coast-to-coast are hopeful the EPA will make the right decision and allow the sale of biobutanol at the pump. Wisconsinites, and all Americans, deserve better transparency and choices at the pump. Continued availability of E10, adequate education about the dangers of E15, and the accessibility of biobutanol are three simple solutions Americans need.
Jeff Wasil is Engineering Manager for Emissions Testing, Certification & Regulatory Development for BRP – Evinrude, a global leader in the design, development, manufacturing, distribution and marketing of powersports vehicles and propulsion systems. With annual sales of over CA$3.8 billion from over 100 countries, the Company employs approximately 7,900 people worldwide.
[1] NMMA Boating Economic Impact Study (2012)
[2] NMMA Boating Economic Impact Study (2012)
[3] Harris Poll commissioned by the Outdoor Power Equipment Institute (2016)