NMMA Asks Industry to Take Action as Trump Announces Year-Round Sale of E15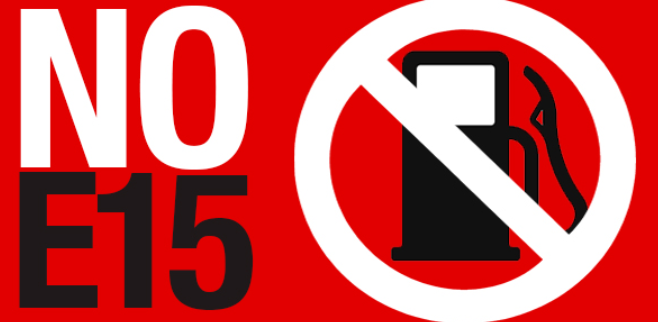 Last week,
President Trump announced
he would be making E15 available year-round. NMMA is urging EPA and the Trump Administration not to harm boaters and the recreational boating industry by allowing the sale of E15 year-round. NMMA has been working hard to ensure E15 stays out of the market, given its damaging effects on marine engines. Recently, NMMA issued a
Boating United alert
and is encouraging the industry to take action on this now more than ever given last week's announcement. (
CLICK HERE
to access the alert).
Thom Dammrich, president of NMMA, issued the following statement after President Trump's announcement:
"President Trump's promise to expand E15 sales into the summer months will needlessly put 141 million American boaters in danger. Unfortunately, far too few boating enthusiasts are aware that boat engines cannot process higher blends of ethanol safely. In fact, 63 percent of consumers assume any gas sold at a retail gas station must be safe for their product.
This shift in policy is simply a political decision meant to appease American farmers who, like American marine manufactures, will be severely harmed by the Administration's recent trade actions. Rather than negotiating smart policy that benefits all stakeholders, the Administration is trying to fix bad policy with more bad policy.
The National Marine Manufacturers Association and our members – who support 650,000 American jobs and contribute $36 billion to the economy each year – are calling on President Trump and the Environmental Protection Agency to implement additional policies that recognize the harmful effects that E15 and high-ethanol fuel blends have on marine products.
We are calling on the EPA to revise the labeling requirements for ethanol fuel blends exceeding 15 percent, implement a consumer education campaign to raise awareness, and approve the registration of isobutanol as a gasoline additive in order to expand access to innovative, renewable fuels that do not pose a threat to consumer safety.
Without these additional steps, the millions of hardworking men and women who enjoy recreational boating will be at risk, something we must avoid at all costs."
Background
According to a Harris Poll commissioned by the Outdoor Power Equipment Institute (2017):
63 percent of consumers assume any gas sold at a retail gas station must be safe for their product.
95 percent of boats are fueled at retail gas stations. Boat owners depend on safe, reliable and proven fuel choices to be universally available.
Misfueling of engines voids warranties, leaving consumers with expensive repair and replacement bills.
Only seven percent of consumers know that E15 is prohibited in certain engines.