Progressive® Insurance New England Boat Show® Hits Record Attendance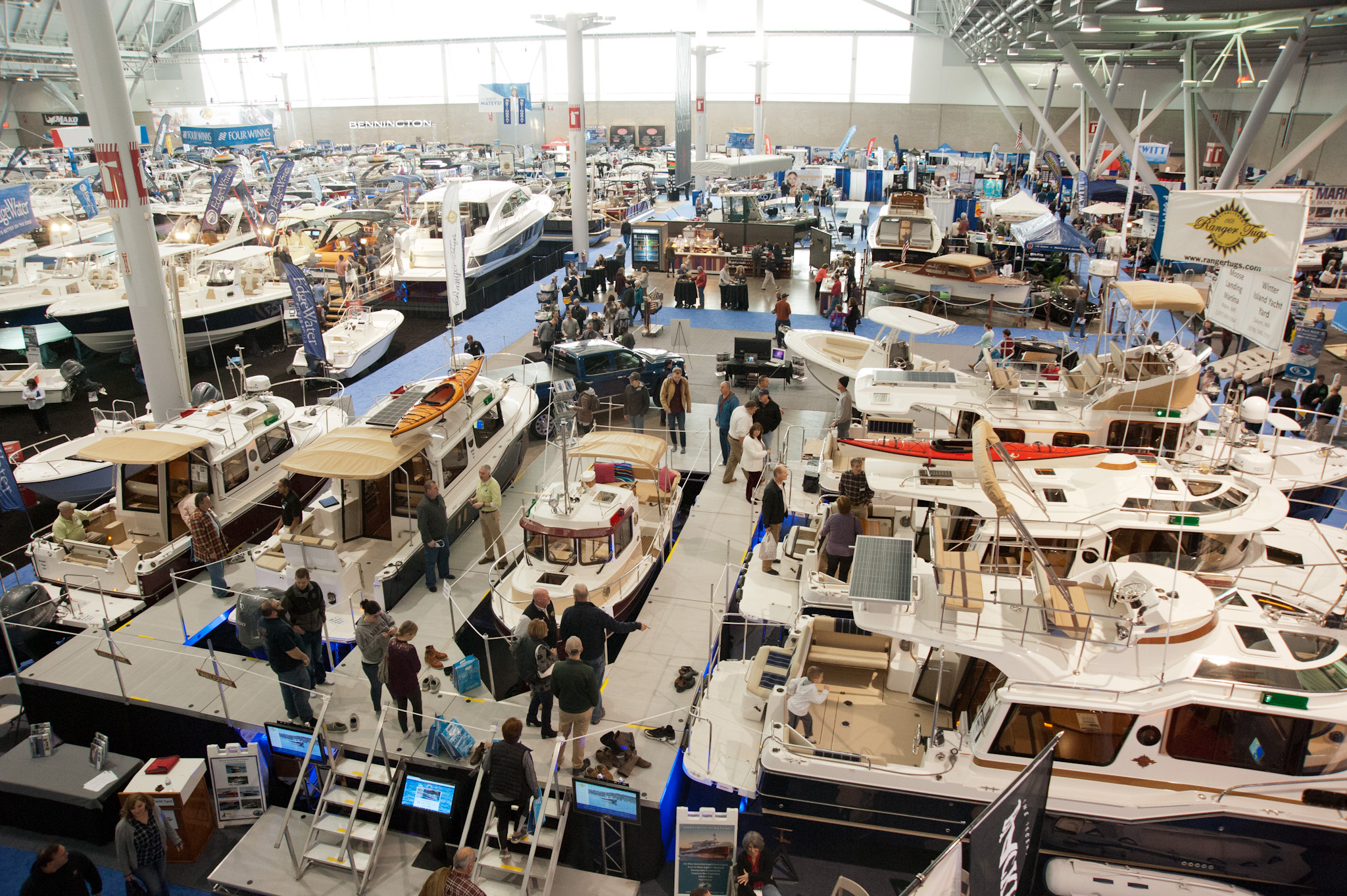 The
Progressive Insurance New England Boat Show
wrapped up its nine-day run on Sunday, February 18 with a total of 50,997 attendees, which is the highest attendance since 2010. Attendance is up 9 percent from 2017, which had a snow storm opening weekend and is up from the last record attendance in 2016 at 50,706. Exhibitors reported very strong sales with many expressing it was their best show yet in Boston. What's more is the amount of positive feedback recieved from exhibitors on the high traffic and quality of attendees this year.
Highlights this year include the first official Boating Career Day that hosted more than 100 students with Massachusetts' Secretary of Workforce and Labor Development giving opening remarks, the Touch-a-Boat Tour for kids which had approximately 1,850 kids participate in the new program, and consumers flocked to watch fishing and casting demos at Goose Hummock's new casting tanks, plus Progressive® Boat Club's new virtual reality boat race game, docking pool and boating seminars attracted attendees of all ages.
The Show made waves with local media, with a big highlight being two segments on WCVB-TV, the Boston ABC affiliate. For background, Boston is a very tough media market for TV coverage. The Show was featured on WCVB's Saturday morning Eye Opener
HERE
and on their 5 p.m. news
HERE
. The Show was also featured on local FOX and NECN stations, plus many other high-profile outlets, such as
Boston Magazine, Patriot Ledger, Improper Bostonian
and many more.
Below is a video that showcases the Show's highlights this year, which was also used to help promote the Show across social media, email and more.
Up next: Progressive® Insurance Atlantic City Boat Show® (February 28 – March 4, 2018)