Sponsor or Exhibit at SOBA's Annual 2018 Conference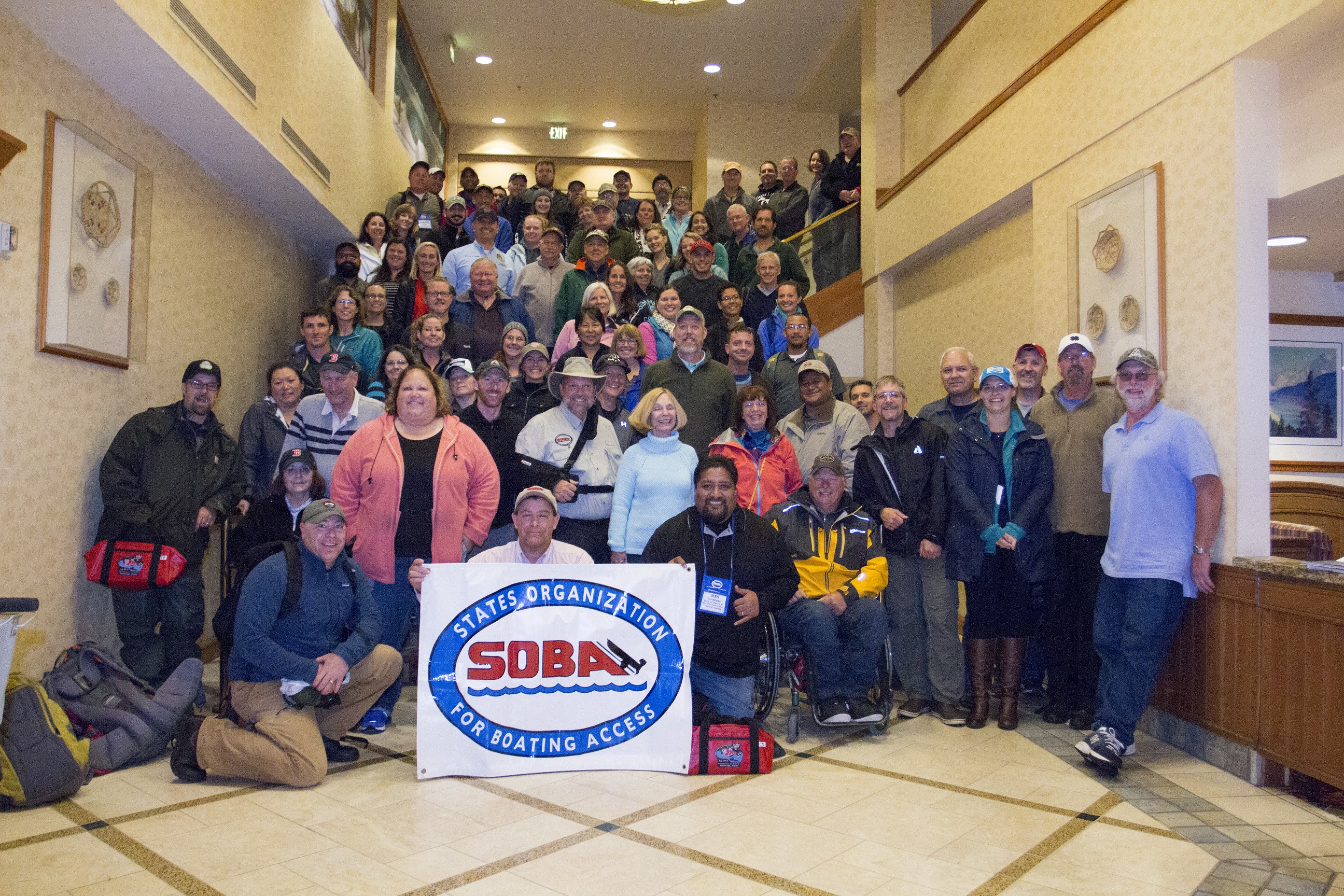 The States Organization for Boating Access (SOBA) will host their 32nd Annual National Boating Access Conference in Duluth, MN September 24 – 27, 2018 at the Duluth Entertainment Convention Center (DECC). This annual event is the largest gathering of professionals and affiliate organization representatives actively engaged in improving and expanding public boating access throughout the United States. SOBA has a range of sponsorship and exhibitor opportunities for 2018, as well as a silent auction supporting the Lacy E. Nichols Education Fund. To learn more and participate in the conference, please contact SOBA's Executive Director Libby Yranski, lyranski@nmma.org or 202-737-9766.
The 2018 conference is being hosted by the Minnesota Department of Natural Resources and, with Lake Superior as a stunning backdrop, will focus on how important access is to the public's enjoyment of the water. The conference theme for 2018 is "Access is the Bridge to Superior Water Recreation Experiences." This theme was chosen to reflect how important access is to people's enjoyment of water. Lake Superior, one of the world's largest freshwater lakes and the greatest of the great lakes will provide a stunning backdrop to the conference. The conference will highlight challenges in developing and maintaining boating access and provide the opportunity to showcase products, services, and solutions designed to meet those challenges.
SOBA is a strategic partner of the NMMA and is made up of boating access professionals in all U.S. states and territories. SOBA works tirelessly to provide education, construction guidelines and research, and valuable networking and sharing of ideas to overcome obstacles to creating additional boating access, and improved boating access. All this work is done on a small budget, and the group heavily depends on sponsorships to finance their annual operations.
SOBA has convened an annual conference since 1987 to bring together the leading individuals and experts working to improve boating access. Conference participants come from all 50 states as well as U.S. Territories. The annual conference typically attracts engineers, educators, state and federal agency administrators and program specialists, natural resources and engineering consulting firms, boating and marine-related manufacturers, specialty material manufacturers, construction contractors, private and non-profit companies, and organizations concerned with boating access.
Online registration will be in late April or early May, and NMMA members will be notified. Please check back to www.sobaus.org for regular conference updates.