State of the Union touches on key initiatives for recreational boating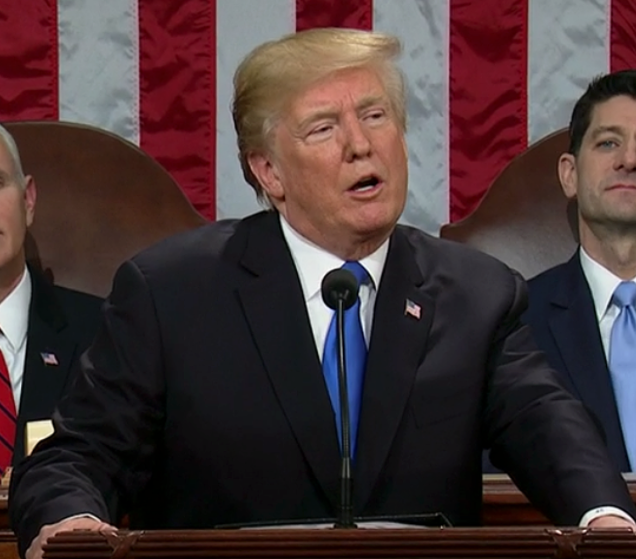 President Trump addressed the nation last night in his first State of the Union, calling attention to a number of issues on the minds of Americans, many of which impact the recreational boating community. NMMA President, Thom Dammrich, commented in response to the address, "We are optimistic that the momentum our industry is seeing from initiatives such as tax reform, continues as the President turns his focus to infrastructure and trade—both of which are critical to the future of recreational boating.
Marine manufacturers, and the 650,000 American workers they support, rely on robust, free trade, to provide boaters and anglers with the boats and marine products they demand at prices that are fair and sustainable. With the industry facing the threat of skyrocketing prices for aluminum sheet used to manufacturer more than $3 billion in products from 111,000 aluminum boats to thousands of marine trailers, the need for free and fair trade has never been so crucial.
As the Administration looks to rebuild our country's roads, bridges and railways, NMMA is working on behalf of its recreational boat, marine engine and marine accessory manufacturer members to put a spotlight on recreational waterways—an often forgotten, yet vital part of our nation's infrastructure. From marinas and ports to dredging and docks, improvements are needed to sustain access to our country's waterways for the 142 million Americans who go boating each year. We applaud the President's recognition of the importance of public-private partnerships to creating thriving public spaces and the need for swift and streamlined permitting processes. These are significant elements of an infrastructure bill that will aid in sustaining the healthy and growing recreational boating industry."
We look forward to continuing our work as a constructive partner with the Administration and Congress in support of trade policies and an infrastructure bill that benefit all sectors of the American economy."