Grow Boating taps Sanders, Sheridan and Dantzler for marketing seminars at MDCE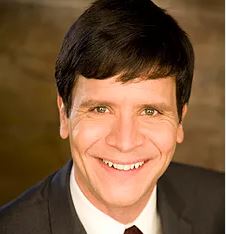 Grow Boating, Inc., has partnered with the Marine Retailers Association of the Americas (MRAA) to offer educational seminars on enhancing dealers' marketing, sales and customer service efforts at the upcoming Marine Dealer Conference & Expo (MDCE), December 10-13 in Orlando.

Three well-known speakers and marketing experts will take the MDCE stage with the goal of helping dealers navigate a changing market place and evolving consumer behavior:

Tim Sanders
How Digital Can Supercharge Your Business
Monday, Dec. 11, 4 p.m.

Marcus Sheridan
Increase Closing Rates with Content Marketing
Tuesday, Dec. 12, 2:30 p.m.

Sam Dantzler
How to Sell to First-Time Boat Buyers
Wednesday, Dec. 13, 10:15 a.m.

At the Grow Boating Summit last December, industry leaders identified four main areas of focus for the future, one of which was industry education. Grow Boating is committed to creating opportunities to help marine businesses enhance their marketing, sales and customer service success, by attracting more prospects to boating and providing consumers with an outstanding buying and ownership experience.

"The No. 1 reason dealers come to MDCE is to participate in the educational sessions and workshops," said Liz Walz, Vice President and Director of Education for MRAA. "With Grow Boating as our education partner, we can do even more to provide dealers with the data and training they need to adapt to changes in today's consumers."

Learn more about the education series and speakers at MDCE here.