Discover Boating Makes Waves on Fox & Friends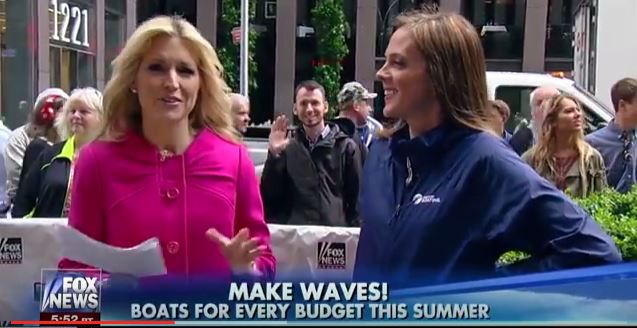 Fox & Friends, the national morning television program, featured
Discover Boating
and ways to get on the water on Wednesday, May 31 reaching more than 1.8 million viewers across the country, with an advertising value of more than $887,000, which is the approximate public relations value if it was a paid ad.

Ellen Hopkins, Vice President of Discover Boating talked about ways to get started in the boating lifestyle with an array of new, entry-level boats displayed on the FOX plaza in Manhattan, which included a personal watercraft, pontoon boat, deck boat and dual console fishing boat.

The segment was part of Discover Boating's PR efforts to encourage people to get started in boating. View the full clip
HERE.

Also, Fox & Friends included Discover Boating on their online after show, which reaches a potential 28 million online visitors. View the full online clip
HERE
.

For questions regarding the Discover Boating PR program, please contact Colleen Richardson at
crichardson@nmma.org
.