Boating Infrastructure, Access on the Table during Meeting with Department of Interior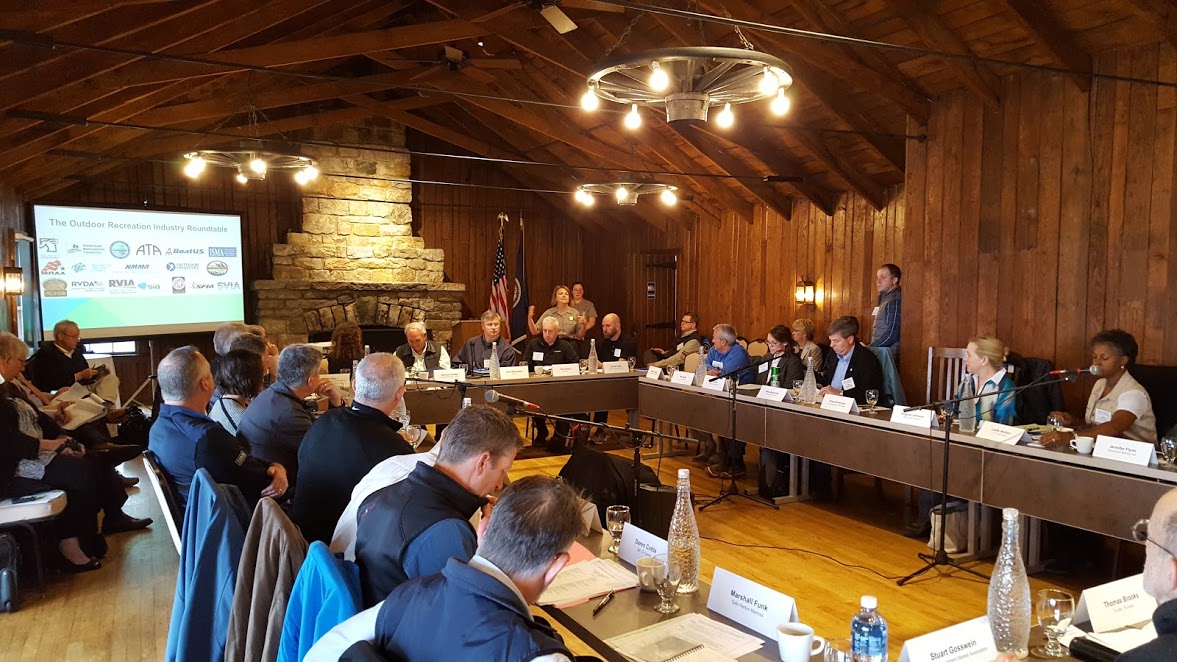 The NMMA, as part of the Outdoor Recreation Industry Roundtable (ORIR), met with senior officials from the U.S. Department of the Interior (DOI) and U.S. Forest Service, yesterday, for the first of what's expected to be a series of official meetings to address boating and outdoor recreation expansion and improvements. Never before has a group of outdoor recreation interests come together at this level, presenting a united front on key issues impacting the collective industry.
Meeting participants, who included NMMA's VP of Federal & Legal Affairs Nicole Vasilaros, discussed the negative impact of access restrictions and the value of adopting and prioritizing practices that help enhance access to public lands and waters, including the streamlining of permitting processes and closer management partnerships with state fish and wildlife agencies and the outdoor recreation industry.
DOI Senior White House Advisor Doug Domenech outlined key goals and challenges, and emphasized the need to expand access on public lands and waters, saying, "the Roosevelt Arch says 'For the benefit and enjoyment of the people,' and bringing people back to the equation is clearly an important issue."
Outdoor recreation industry representatives emphasized their commitment to helping DOI overcome its current challenges. Providing support for DOI funding in the FY2018 budget, encouraging a Recreation Title in upcoming infrastructure legislation and prioritizing the REC Act were just some of the ideas offered during the discussion. They also discussed how public-private partnerships can help promote awareness and support for America's outdoors by capitalizing on industry efforts like Discover Boating, Go RVing, and Take Me Fishing to spread the word about opportunities on public lands and waters.
"The recreational boating industry, and outdoor recreation as a whole, must have improved physical infrastructure and access, and also systems and services in place that will contribute to our nation's boaters and recreationists having a positive experience, one worth repeating," noted Vasilaros. "Our discussions today were a positive step forward in rebalancing the needs of conservation and visitor access to public lands and waterways, and we look forward to continuing work with the Department of Interior and administration on finding solutions that benefit the U.S. economy, our communities and outdoor recreation."
The meeting was hosted by ORIR at Skyland Resort – operated by National Park concessioner Delaware. Access the official press release here.