NMMA Members Join Taco Marine on Great Boat Makeover Project, Unveiling at Miami Boat Show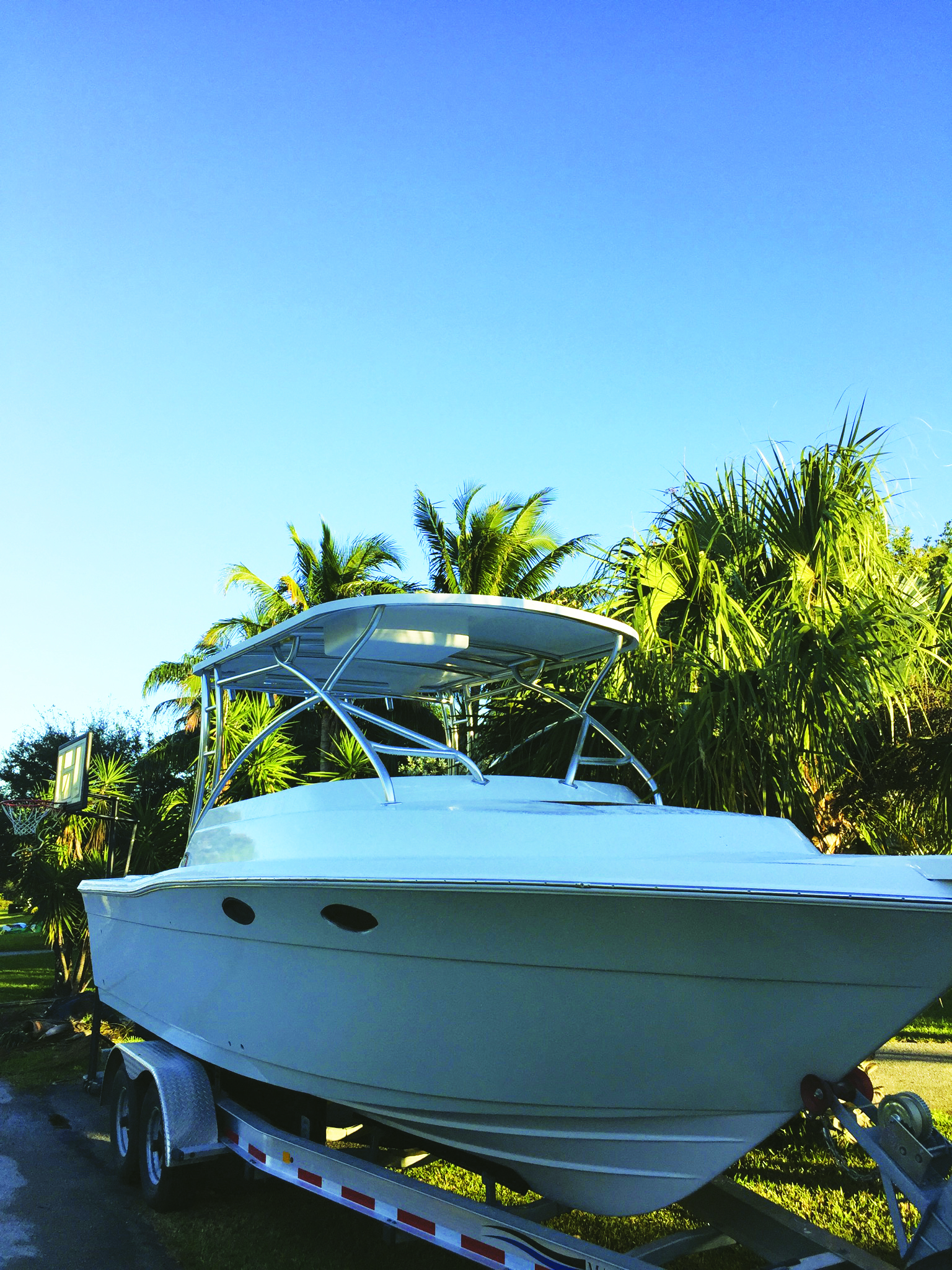 The Great Boat Makeover Project, sponsored by Taco Marine® and currently featured on Ship Shape TV, involves a complete renovation of a 27-year-old, neglected, Pursuit 2650. The refit-in-progress will be on public display for the first time in the Center Court at the 2017 Progressive® Insurance Miami International Boat Show next week. The unique project showcases innovative products from more than 30 of the marine industry's leading equipment and accessories suppliers. Click here to view the complete list of suppliers.
John Greviskis, host of Ship Shape TV, will be on hand throughout the boat show to discuss the project and many of the products that have been installed on the boat, along with representatives from Taco Marine and the other participating suppliers.
When completed later this year, the refitted boat will be auctioned off and the proceeds will benefit the I'M LOGAN IT Foundation, created by Taco Marine owners, the Kushner family, in memory of Logan Matthew Kushner. The non-profit foundation raises money for the Juvenile Diabetes Research Fund (JDRF) and provides college scholarships for student athletes who exhibit similar values and qualities as Logan including strong sense of leadership, resilient in spirit, team pride, good sportsmanship and helping others.