Major Brands Sign-On for 2017 Feria Internacional Colombia Nautica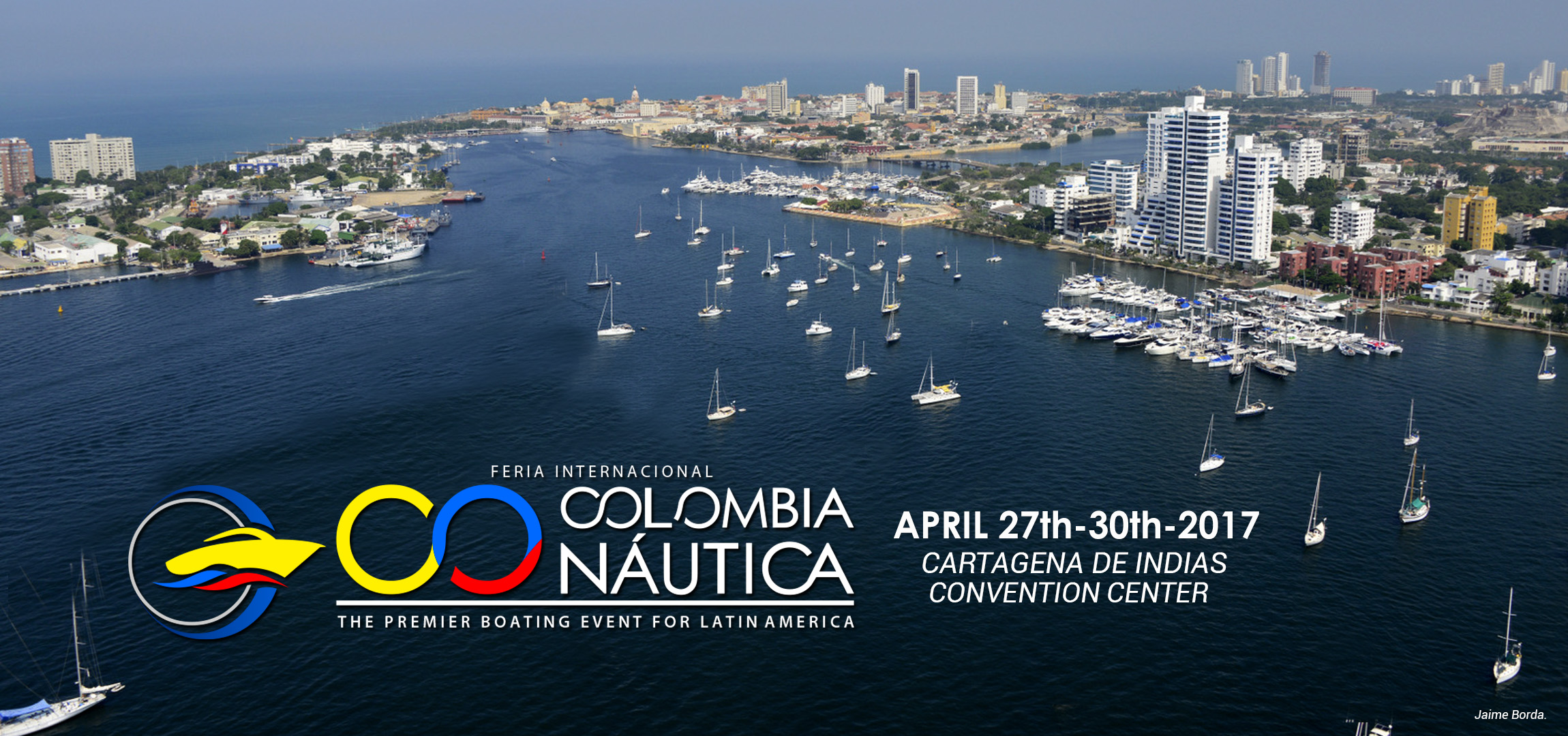 NMMA and Colombia Nautica announced today that exhibit space is filling fast for the 2017 Feria Internacional Colombia Nautica, a new boat show taking place April 27-30, 2017 in the coastal city of Cartagena de Indias. The inaugural show, supported by NMMA and its 100 years of boat show production experience, will feature a diverse on-water exhibition of new and used boats along with an indoor exhibition for companies to display their products and services in a world class exhibition center, the Centro de Convenciones.
"Enthusiasm for the show has been building and we are excited to feature brands such as Azimut, Ferretti, Princess, Bavaria, Todomar, Eduardono, AB Inflatables, Boston Whaler, Sea Ray along with accessories, marinas and nautical service providers," said Show Director and Director of Colombia Nautica, Miguel Anghel Franco. "Additionally, the show will feature a USA Pavilion produced by the NMMA."
Following the successful Colombia Nautica International Congress last April, which proved Colombia was ready for a premier recreational boating event, planning for the new boat show got underway. Due to many privately funded marina projects and several public projects under design as part of the national plan for nautical tourism, Colombia is home to a burgeoning recreational boating industry. "The Nautical Association of Colombia (Asonautica) remains engaged with Colombian government entities to ensure the continued growth and development of our industry. This premier boat show is a key component that will further unify our industry and foster new opportunities throughout our country," said Frank Londono, ANC President.
In support of its members NMMA and AsoNautica, the International Council of Marine Industry Associations (ICOMIA) is also hosting its annual ICOMIA Marinas Group meeting in Colombia on 25 April, which will include tours of Cartagena, Santa Marta and Puerto Velero. Recognizing that a key factor in growing a sustainable recreational marine industry is developing marine infrastructure, the ICOMIA Marinas Group seeks to improve the sharing and exchange of information with respect to the development and best practice management of marinas, boat storage facilities, boating access and associated infrastructure throughout the world.
The new Feria Internacional Colombia Nautica will feature the largest selection of boats, boating accessories, and products and services for the nautical sector in Colombia, along with boating education, nautical activities, a kid's zone, live music and a variety of dining options. The newly installed docks at the convention center will ensure that the in-water portion of the show delivers a world-class experience for both exhibitors and attendees.
Limited in-water space is still available along with desirable indoor booth and outdoor plaza spaces. Boat manufacturers, marine dealers, equipment suppliers, marina developers, retailers and nautical service providers looking to reach the Latin American market should contact Miguel Angel Franco at director@colombianautica.com or +575-654-4456 to participate. U.S. based companies interested in joining the USA Pavilion at the show should contact Julie Balzano, Sr. Export Director for NMMA, at jbalzano@nmma.org or +1.954.441.3234.
###
About Colombia Nautica: Colombia Nautica was established in 2015 by the National Marine Manufacturers Association, Grupo Heroica and AsoNautica Colombia with the goal of uniting and building Latin America's and Colombia's recreational boating industry through world class nautical events. Colombia Nautica is the owner of the new Feria Internacional Colombia Nautica, Latin America's premier boat show. Learn more at www.colombianautica.com.