What is the dress code for the conference and Hill visits?
The dress code is business casual/business. Members of Congress and their staff are usually in business attire, so it is hard to be overdressed for a Hill visit. Keep in mind that the weather in May can be very warm and humid. You will also be walking from appointment to appointment, so wear comfortable shoes.

How can I prepare for my Hill visit?
You can prepare for your Hill visit by participating in our pre-conference webinar scheduled about two weeks before you arrive in Washington. During the webinar, NMMA government relations staff will review the issues facing our industry and answer any questions you may have.

If there is a particular bill that you wish to discuss, know the bill name and number and if there is companion legislation in the other chamber.

Where will my Hill visits be located?
Your Hill visits will be in the House and Senate office buildings. Specific offices within these buildings will be specified on your personalized itinerary that you will receive when you arrive at the conference. Download a PDF map of Capitol Hill here.
What do I need to bring to my Hill visit?
Bring plenty of business cards as well as the policy briefs for the issues you plan to discuss at your Hill visit. You will be provided with extra copies of these briefs at registration.

Will I be required to go through a security screening?
Yes. You will be required to go through a security screening to enter the Capitol as well as the House and Senate buildings. Please allow extra time to go through security as lines can often build up during peak times.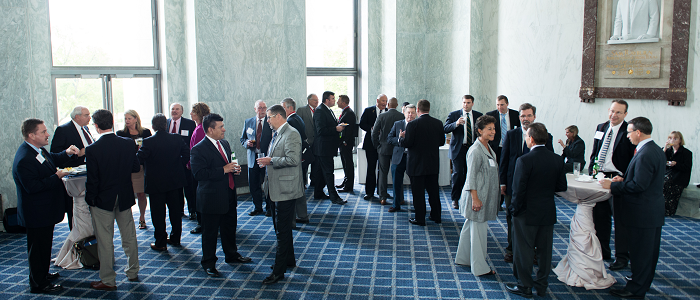 What should I expect during my Hill visit?
Be ready to deliver a concise message on your issue(s) with a clear and respectful request on what you would like done. While some Members will be very familiar with your business and our industry, this may not always hold true, especially for recently elected Members. If this is the case, remember to quickly provide the appropriate background information (such as short overview of your company, how many people you employ, etc.) and avoid acronyms and lingo. The entire visit may only be about 10-15 minutes, so be sure to let them know you will be following up later by email or phone.
While you may be attending some Hill visits individually, some visits will be small group meetings with others from the same state or Congressional district. Also keep in mind that space in Congressional offices is often limited so your meeting may take place in the reception area, in the hallway or another location. Please remember to be flexible and gracious with this as changes are often outside the Member or staffer's control.
I am meeting with a Congressional staffer instead of the Member of Congress him/herself? Is that bad?
Not at all. Meeting with a Congressional staffer is just as effective and in some cases, more effective than meeting with the Member of Congress. The legislative staff are directly responsible for researching and drafting legislation.
My meetings are scheduled too close together/too far apart. Can I change this?
While we will do our best to schedule meetings in the most convenient fashion for you, because of the nature of Congressional travel and voting schedules, this may not always be possible. We ask for your flexibility on this in order to maximize the number of Hill visits during your time in Washington.
What should I do after my Hill visit?
After your Hill visit, you should follow up with a quick thank you by email with the Member and/or staff that you met with while you were in Washington. Be sure to provide any additional information requested at this time. In the following weeks, you should follow up with the appropriate contacts on specific legislation or follow up items. One great way to keep your Member of Congress engaged is to invite him/her and their staff to your facility for a plant tour during the August Congressional recess when they are back in the district. NMMA staff are available to help you with preparations for a Congressional plant tour—just let us know!