OSHA's Vaccine and Testing Mandate for Large Private Employers Proceeds Amid Legal Challenges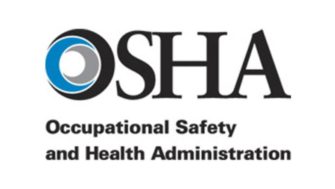 The U.S. Court of Appeals for the Sixth Circuit recently ruled in favor of the Occupational Safety and Health Administration's (OSHA) Vaccination and Testing Emergency Temporary Standard (ETS) for private employers with 100 or more employees, which will allow the agency to fully implement the ETS in early 2022. While the U.S. Supreme Court is expected to make a final decision in the coming weeks on whether the ETS can proceed, OSHA is encouraging all impacted employers to continue taking steps to ensure compliance as the Supreme Court considers the issue.
To account for any uncertainty created by the legal challenges, OSHA is exercising enforcement discretion with respect to the ETS compliance dates. To provide employers with sufficient time to come into compliance, OSHA will not issue citations for noncompliance with any requirements of the ETS before January 10, 2022, and will not issue citations for noncompliance with the standard's testing requirements before February 9, 2022, so long as an employer is exercising reasonable, good faith efforts to come into compliance with the standard.
Key requirements for employers under the ETS:
Determine the vaccination status of each employee, obtain acceptable proof of vaccination status from vaccinated employees, and maintain records and a roster of each employee's vaccination status.
Require employees to provide prompt notice when they test positive for COVID-19 or receive a COVID-19 diagnosis. Employers must then remove the employee from the workplace, regardless of vaccination status; employers must not allow them to return to work until they meet required criteria.
Ensure each worker who is not fully vaccinated is tested for COVID-19 at least weekly (if the worker is in the workplace at least once a week) or within 7 days before returning to work (if the worker is away from the workplace for a week or longer).
Ensure that, in most circumstances, each employee who has not been fully vaccinated wears a face covering when indoors or when occupying a vehicle with another person for work purposes.
Provide paid time to workers to get vaccinated and to allow for paid leave to recover from any side effects.
Additional resources on the ETS:
The ETS on Vaccination and Testing was published in the Federal Register on November 5, 2021. The ETS also acts as a proposal for a permanent standard and OSHA has decided to extend the comment period for that rule by 45 days. Written comments on any aspect of the ETS must now be submitted by January 19, 2022 to www.regulations.gov in Docket number OSHA-2021-0007, which is the only way that OSHA is receiving comments on the ETS. Stakeholders interested in filing comments are encouraged to do so using the following link: https://www.regulations.gov/document/OSHA-2021-0007-0001.
NMMA will continue to monitor the situation and provide updates as additional details are released. For more information, please contact NMMA's senior vice president of government relations and regulatory affairs, Tillie Fowler at tfowler@nmma.org.