Viking Group's Robert Healey Jr. Announces Candidacy for Congress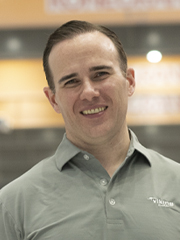 Last week, Robert Healey Jr. – Executive Co-Chairman of the Viking Group, an NMMA member – announced his candidacy for U.S. House of Representatives in New Jersey's 3rd Congressional District. Healey enters the race as a Republican, with the party's primary scheduled for June 7, 2022.
"As someone who employs over 1,000 South Jersey residents, I am in touch with the challenges people are facing," said Robert Healey Jr. "The people and their needs are my priority. I'm committed to protecting the people in our family businesses, those who we help through our organizations, and now all of the residents in the 3rd District of New Jersey. They want change, and I'm going to fight for it."
The Bob Healey Jr. For Congress campaign has set a fundraising goal of $500,000 by December 31, 2021 – learn more here.
Aside from his corporate responsibilities, Robert Healey Jr.'s extensive philanthropic activities include Board positions on the Healey Education Foundation, which helps Catholic schools become self-sustaining while fostering the enrollment of children from low-income backgrounds, and the Gleneayre Equestrian Program, which helps children and teens overcome personal challenges through a love of horses.
Robert Healey Jr. is also the Co-Founder and President of the Healey International Relief Foundation, which was established to improve the quality of life of individuals and families in the war-torn country of Sierra Leone in West Africa through medical assistance, food banks, healthcare education, clean water, work programs for amputees and basic essentials for orphaned children so they can reach their full potential.
"Bob stepping back from day-to-day operations to pursue elected office is bittersweet," says the candidate's father, Robert Healey Sr., Co-Founder of the Viking Group and Viking Yachts. "But he is pursuing something he really believes in – a calling that's very much rooted in his continued mission to serve and provide a better future for those around him."
For more information, contact Bob Healey Jr. For Congress at (609) 337-5113 or info@bobhealeyfornj.com.