Sign Up Now for Best Location in the U.S.A. Pavilion at METS 2017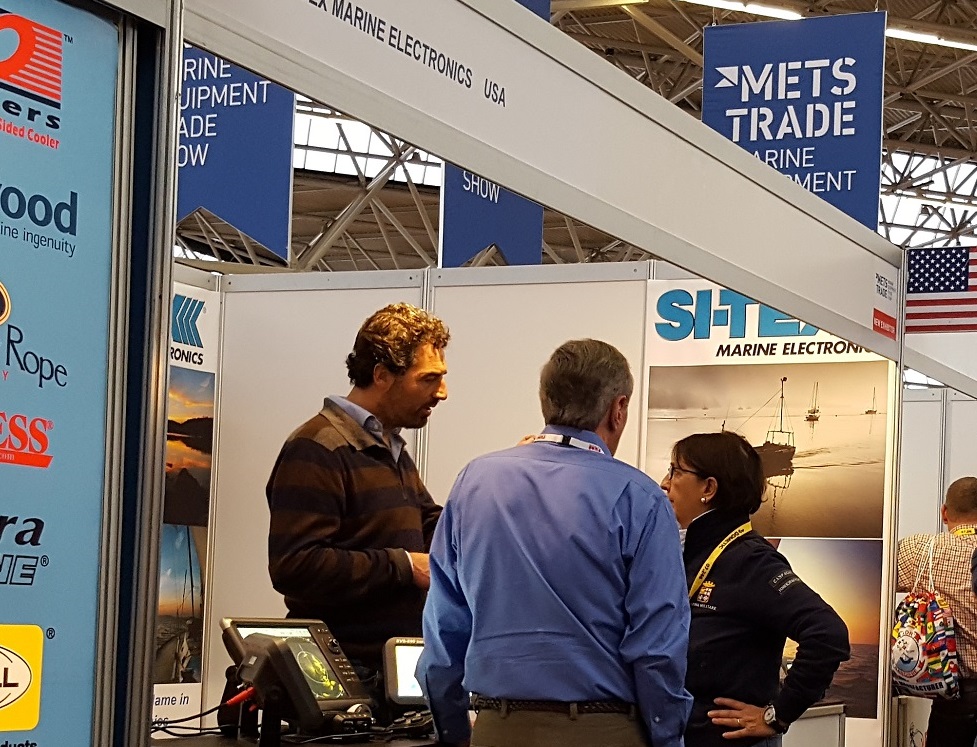 The Marine Equipment Trade Show (METS) is the world's largest and best attended recreational marine equipment trade show in the world, and registration is open for the U.S.A. Pavilion at METS 2017. Fresh off the heels of a successful event in November, NMMA is again offering the opportunity for US manufacturers to exhibit at METS with cost effective turnkey exhibition packages and prime space location. Exhibiting as part of the U.S.A. Pavilion includes a number of value added benefits.
"The NMMA staff are excellent at providing the best support that I've ever had at a trade show," stated first time exhibitor and NMMA member Ted Bodtmann, president of Si-Tex Marine. "We had a great show with 35 leads to follow up on, and we'll definitely be back in 2017."
METS draws more than 22,000 visitors annually. Attendees include yacht and boat builders, naval architects, repair yards, distributors, captains, marina developers and equipment manufacturers from around the world, who return year after year because they know METS is the most comprehensive show of its kind.
Click here to learn more or view this video for testimonials. Stand location to new exhibitors is assigned on a first come basis so register early for the best location! Priority & beneficial pricing will be given to NMMA members. Applications must meet the show's Entry Committee approval and U.S. content minimums to qualify. Contact Julie Balzano, NMMA Sr. Export Director for further details. jbalzano@nmma.org; Tel: 954-441-3234.