Register Today for Tomorrow's Discover Boating Boat Finder Webinar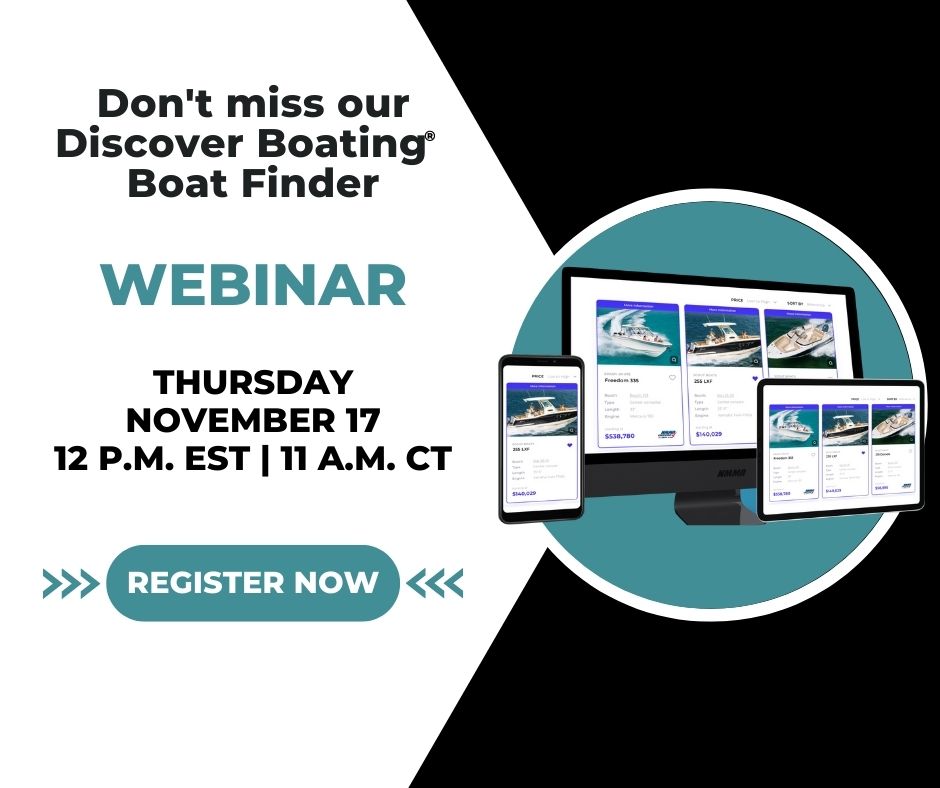 Join the NNMA tomorrow, Thursday, November 17 at 12 p.m. ET | 11:00 a.m. CT for an informative webinar demonstrating the value and functionality of the Discover Boating® Boat Finder tool.
In this webinar, learn how to:
Use the Discover Boating Boat Finder tool and importance of your brand being represented
Help consumers find your boat brand(s) in their online shopping process
Upload your boat data into the platform and ensure your brands are represented among your competitors
The enhanced Discover Boating® Boat Finder is set to launch at all Discover Boating boat and sport shows in 2023. This new platform empowers customers to begin their boat shopping process weeks ahead of the show and is a powerful value-added tool for both members and consumers.
Don't miss out on this opportunity to walk through the tool and have your questions answered in real time.

Register today!