Progressive Insurance Northwest Sportshow Launches Virtual Sportshow Today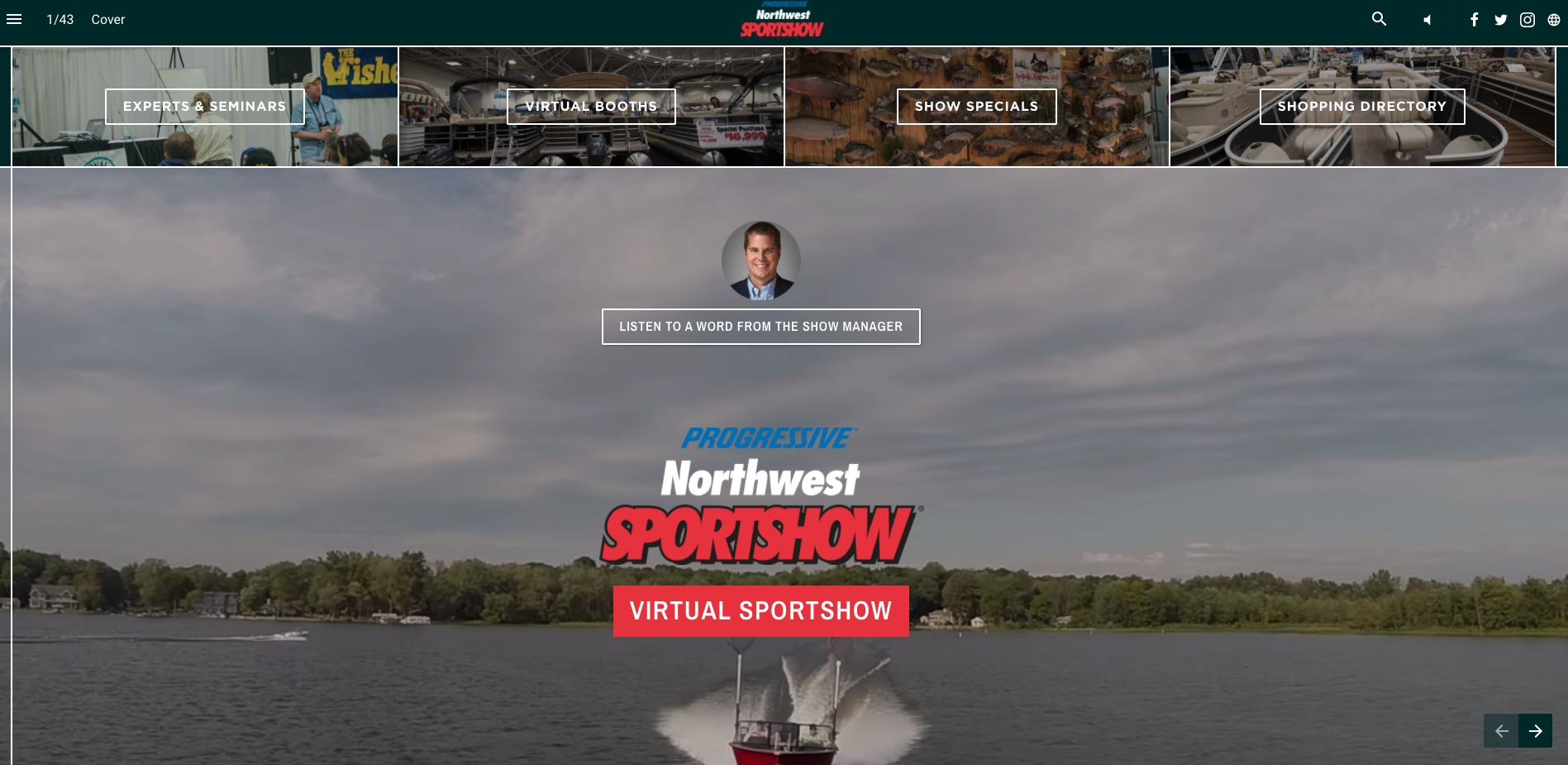 Immediately following the cancellation of this year's Progressive® Insurance Northwest Sportshow, the NMMA Show Team partnered with TRMG, NMMA's show guide producer, to launch a 'Virtual Sportshow', providing customers with many of the same resources, discounts and show specials that would have been offered in-person. Today, which would have been opening day of the Show, NMMA is excited to announce that the Virtual Sportshow will go live at 2 p.m. CT.
Ask the Experts & Video Seminars: Features educational boating, fishing and outdoor videos from our seminar speakers and industry experts. Visitors can also ask the experts questions via an online submission form.
Shopping Directory: Featured products fromexhibitors organized by product/service categories for ease of use.
Show Specials:Once a year specials are incorporated into the virtual guide in a dedicated section.
Virtual Booths:

E

nhanced content such as videos, new products, articles and direct sales.
The guide will also be sent to the Show's e-mail database and shared on social media.
If you'd like to learn more or elevate your digital presence, please contact TRMG's Alisdair Martin at alisdair@trmgllp.com.