Brunswick Joined by Governor DeSantis and Congressman Waltz for Opening of New Boat Development Facility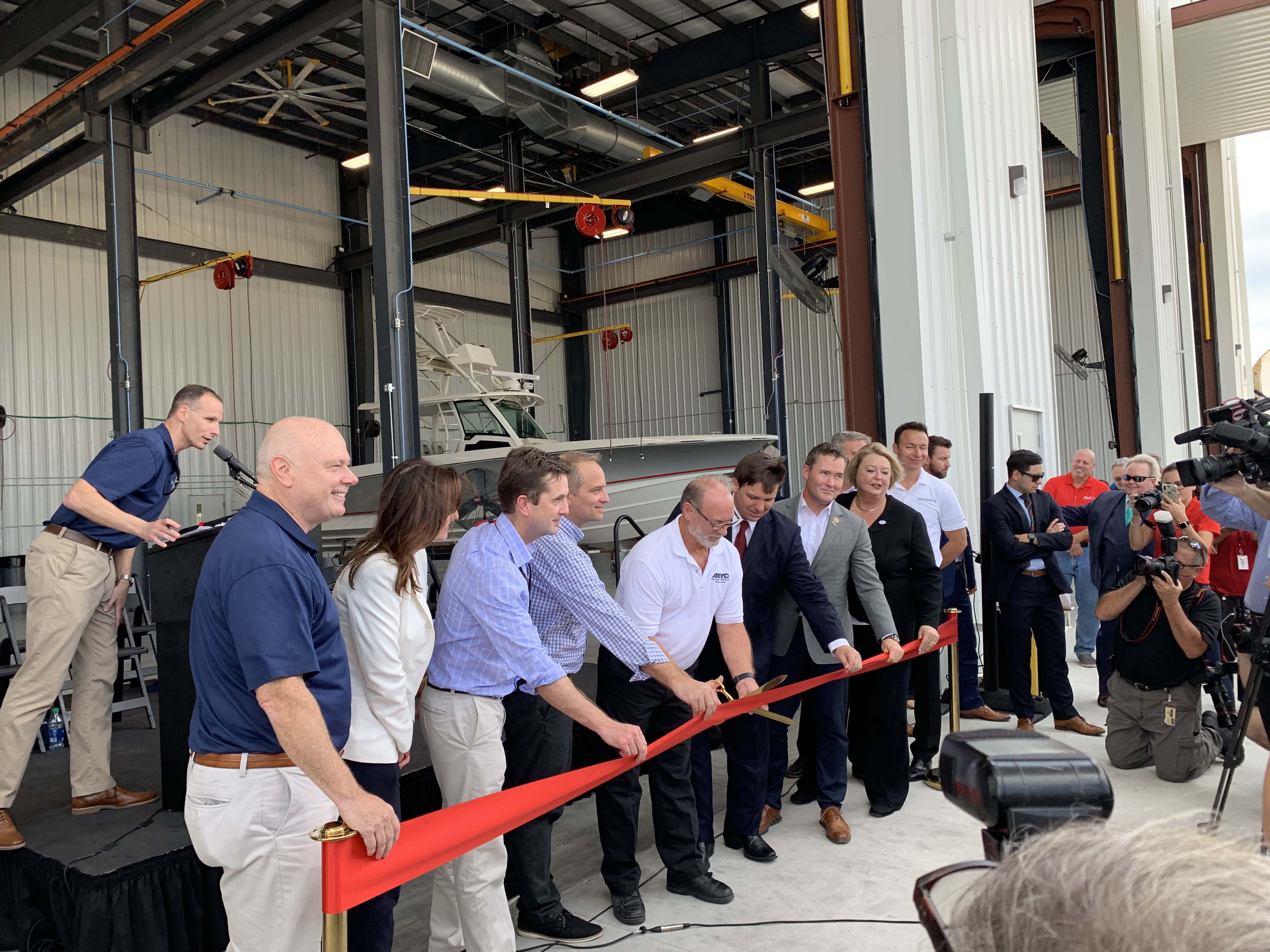 Last week, Brunswick Boat Group officially opened its new, 45,000 square foot technology center in Edgewater, Florida. Joining the Brunswick team and many distinguished leaders in the community were Florida Governor Ron DeSantis and Congressman Michael Waltz.

"We are changing the future of boating by bringing together the best engineering and design talent in a state-of-the-art facility to collaborate on advancing marine products and technology and integrating that technology to differentiate Brunswick boats," said Huw Bower, Brunswick Boat Group president. "The Brunswick Boat Group Technology Center is another substantial step in executing our vision to define, create and embody the future of recreational boating."

The Technology Center will initially employ more than 160 people with a mission to engineer and launch innovative, industry-leading products for Boston Whaler and Sea Ray. Additionally, this new center will also provide support to the entire Brunswick Boat Group portfolio. The Technology Center, which is located on the campus of Boston Whaler's global headquarters, will create jobs in the local community and provide Brunswick the opportunity to attract top talent from around the world.

"We have established a strong foundation of cross-functional and cross-brand initiatives over the past few years while also carefully preserving and enhancing brand identity," said Dave Foulkes, Brunswick Corporation Chief Executive Officer. "And we continue to make investments that leverage the power and scale of our enterprise with centers of excellence like the Technology Center, the Boat Group Integrated Manufacturing Center and our consolidated business units (Venture Group & Aluminum Boat Group). Through these initiatives, we are unlocking growth, productivity and efficiency opportunities across all our brands. We will continue to be the leader in integrating consumer-centric new technology into our products; pushing forward the boundaries of recreational boating."
.
"The technology center is comprised of a group of high performing individuals with more than 1,500 years of combined experience, collaborating to elevate our product to the next level," said Lenn Scholz, Brunswick Boat Group Technology Center vice president. "We have been looking forward to the official opening of this facility so we can fully leverage our entire organization and rely on the experience of everyone on the team and the most advanced technology center in the marine industry."

In addition to product development, the technology center will be focusing on new advances in technology including boat construction methods and materials, electronic technologies, connectivity, autonomy and more; all working together to make boating better and easier.
See more about the technology center in these new videos: