Progressive Insurance Tampa Boat Show Reports 9 Percent Increase in Attendance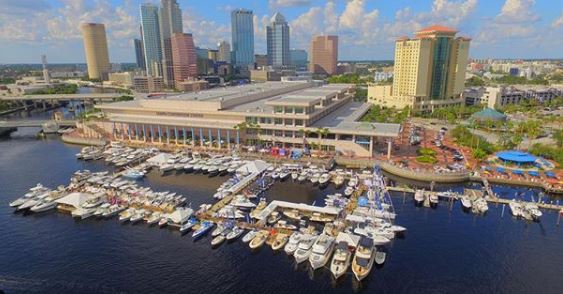 The 2018 Progressive Insurance Tampa Boat Show officially wrapped on Sunday after a three-day run with a total attendance of 20,203. Despite two days of rainfall, the show still saw a 9 percent increase in attendance over last year. Exhibitor feedback was positive with many reporting surpassing sales goals and noting the quality of attendees.
This year's show featured an array of on-water and on land highlights including the new On-Water Training program presented by Boat U.S., the first-ever Ladies, Let's Go Fishing! Workshop and Women Make Waves skills training, the annual VIP event, a virtual reality simulation at the Progressive Insurance Boat Club, exclusive BMW test-drives, and various fishing and boating seminars for seasoned and new boaters and anglers.
The show received media coverage across a number of broadcast stations, print publications, online outlets and through local influencers, including:
Additionally, the Tampa Boat Show social channels continued to post throughout the weekend, receiving high engagements and drawing local Tampa attendees to the show. New products, features and interactive experiences were featured across the Show's Facebook, Instagram and Twitter channels. A few highlights, include: a Facebook video with Progressive Boat School, a Carpool Karaoke video with BMW and this Instagram video on the teen boating program.
Up next: Progressive Insurance Norwalk Boat Show September 20 – 23.