2018 American Boating Congress Brings out Big Names in Washington, Sheds Light on Recreational Boating Industry's Economic Impact & Critical Issues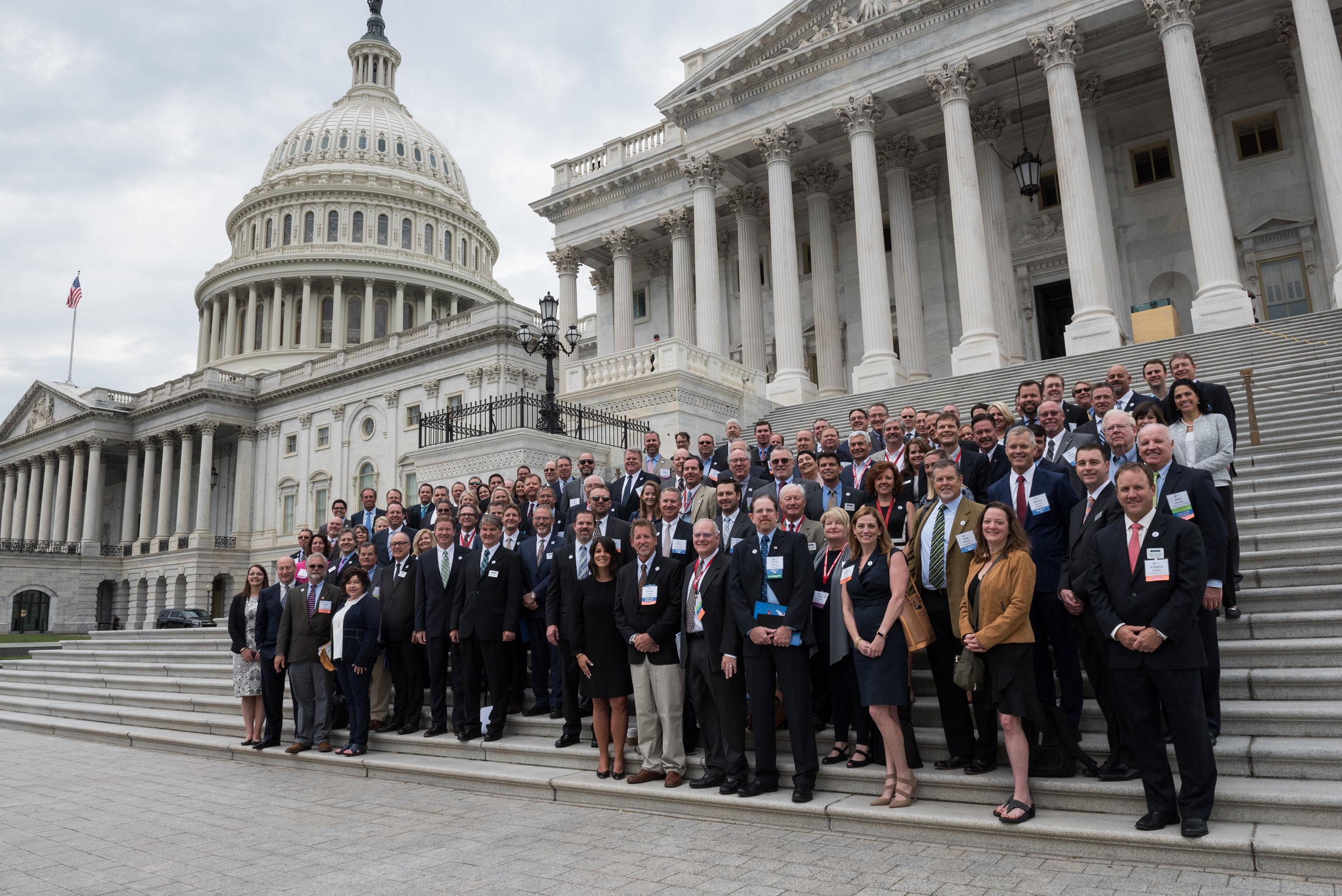 The 2018 American Boating Congress (ABC) – the marine industry's premier political and legislative event produced by the National Marine Manufacturers Association (NMMA) – wrapped up last week, shedding a light on critical issues impacting the recreational boating industry, such as getting the Modern Fish Act passed, stopping the year-round sale of E15, and defending the industry from domestic and global tariffs, as more than 250 attendees met with the nation's leaders and participated in a variety of informative sessions and workshops throughout the three-day conference.
"There has never been a more critical time for the recreational boating industry to exercise its advocacy as we face major policy decisions coming to a head this year, and we commend the organizations and industry stakeholders who joined us at the American Boating Congress and their advocacy work beyond Capitol Hill to educate the nation's leaders," noted Thom Dammrich, NMMA president. "And we thank our leaders for listening to the boating industry's policy concerns and what needs to happen to ensure the thousands of U.S. marine businesses and employees, and millions of American boaters are protected for generations to come."
More than a dozen high profile speakers, from members of Congress to members of the Trump Administration, addressed ABC attendees throughout the three-day conference, the largest and most influential group of speakers to date. The lineup included Administrator of the U.S. Environmental Protection Agency (EPA) Scott Pruitt, U.S. Secretary of the Interior Ryan Zinke, and heads departments such as NOAA (Assistant Secretary of Commerce for Oceans and Atmosphere, Rear Admiral Tim Gallaudet) and the United States Coast Guard (Captain Jennifer Williams). Keynoting ABC was Chris Wallace, award-winning journalist and host of FOX News Sunday.
Additional highlights of ABC 2018 included the conference's Issue Workshops covering everything from trade and fuel policy, to fishing access and jobs, which were designed to help ABC attendees navigate the industry's most important issues ahead of the conference's Hill Meetings, where attendees had a collective 180 meetings with Members of Congress and their staff including Senator Richard Burr (NC), Senator Dan Sullivan (AK), Senator Bill Nelson (FL), Rep. Jimmy Duncan (TN), Rep. Bill Keating (MA).
New to ABC in 2018 was the Marine Industry Panel & Breakfast - the Power of Advocacy, featuring industry leaders Dana Russikoff of SureShade, Dave Marlow of Brunswick, Martin Peters of Yamaha Marine, Jeff Wasil of BRP/Evinrude, and Melissa Danko of the Marine Trades Association of New Jersey.
During ABC, several awards presentations took place, honoring outstanding individuals and companies in the boating industry:
Hammond Marine Industry Leadership Award, honoring Regulator Marine President Joan Maxwell, and Grady-White Boats President Kris Carroll
Eddie Smith Manufacturer of the Year Award, honoring Mike Nussman, former President of the American Sportfishing Association
ABC Co-Host Marketing Award, recognizing the Association of Marina Industries
BoatPAC Award, Champions for Growth, honoring Formula Boats
The 2019 American Boating Congress is scheduled for May 13-15, 2019. Contact Laura Crisler for more information on how to get involved at lcrisler@nmma.org.
ABC would not be possible without the generous support of the following sponsors:
PRESIDENT'S LEVEL: Brunswick and Mercury, Yamaha and Yamaha Watercraft; ADMIRAL'S LEVEL: Correct Craft, Indmar; CAPTAIN'S LEVEL: BRP and Evinrude, Center for Sportfish Policy, Groupe Beneteau, SeaStar Solutions, White River Marine Group; FIRST MATE'S LEVEL: ILMOR, Marine Retailers Association of the Americas, Sea Tow, Suzuki, Volvo Penta; PURSER'S LEVEL: Boats Group, BoatU.S., Caterpillar, Chaparral, Dometic, Infinity Luxury Woven Fabrics, Marine Concepts, Northpoint Lenders, SureShade, Syntec, Water Sports Industry Association
The planning, development and promotion of ABC is made possible by this year's co-hosts:
American Boat Builders & Repairers Association, American Sportfishing Association, Association of Marina Industries, Boating Industry Magazine, Boating Trade Association of Metropolitan Houston, BoatU.S., Center for Sportfishing Policy, Connecticut Marine Trades Association, Lake Erie Marine Trades Association, Marine Industries Association of South Florida, Marine Trades Association of New Jersey, Massachusetts Marine Trades Association, Michigan Boating Industries Association, National Marine Distributors Association, National Marine Lenders Association, National Marine Manufacturers Association, National Yacht Broker Certification Program, Soundings Trade Only, States Organization for Boating Access, U.S. Superyacht Association, Yacht Brokers Association of America