Marine Industry Mourns Loss of Veteran Designer Rodney Hayward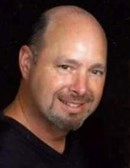 The marine industry lost one of its most creative and charismatic designers, Rodney Gene Hayward, on February 4. He was 55.
Hayward specialized in graphics, emblems and logos for boat builders across the country. He also inspired many interior design trends. He was a pioneer in developing new products that raised the bar and set new standards, such as incorporating designs and custom patterns into marine carpet. He was constantly pushing forward to bring new colors, shapes, textures and lighting into his design work. Industry friends say Hayward helped many boat builders get started and grow their business, not only in designing their graphics but their image, to create their unique identities.

He combined his love for art with his love of boats, spending his professional career working for companies such as Spartan International, Syntec Industries, Valley Screen, Craft Originators and most recently Burlington Graphic Systems. Hayward was respected and admired by everyone that knew him in the Marine Industry. His commitment, his drive and his talents were unwavering.

Hayward was born on June 26, 1961 in Kalamazoo, Michigan to M. Eugene & Alice Marie Hayward. He is survived by his wife of 23 years, Anna, and his four children, Tyler, Dustin, Megan and Brooke, as well as his granddaughter Micah. He is also survived by his brother Douglas, sister Tonya and numerous nieces and nephews.

A celebration of his life will be held at the Spring Arbor Free Methodist Church, 120 E Main St. Spring Arbor MI, Friday, February 10, 2017 at 11:00 AM; interment following at Spring Arbor Cemetery. In lieu of flowers, memorial contributions may be made to the family. 6875 Lincoln Road, Jackson MI 49201.